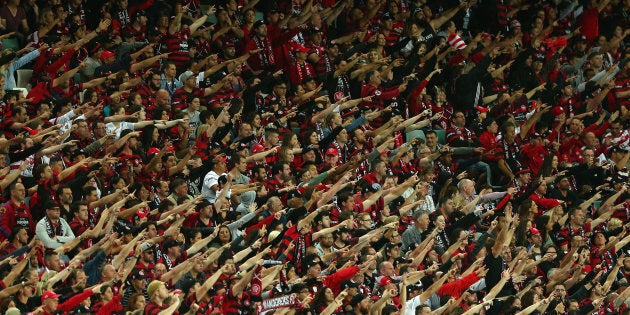 This Saturday evening before the Western Sydney Wanderers vs Adelaide United match in Sydney, one brave football fan will take a stand. His name is Guy Gillor and the Wanderers have no bigger fan.
"When I first got exposed to the atmosphere and passion of the Wanderers, I would say as a migrant in Australia it was the first time I felt truly a part of something, rather than an outsider trying to blend in," Gillor, 34, told The Huffington Post Australia.
But the recent actions of some Wanderers fans deeply upset Gillor. You'll recall that two weeks ago, a group of fans unfurled a really nasty homophobic banner (it's below, some readers may find it offensive) at the A-League derby against Sydney FC.
Fourteen fans were banned and the club was fined $20,000. But even as the Wanderers club and Football Federation Australia cracked down, some fans remained defiant, posting further homophobic messages on the Facebook page of Wanderers fan group, the Red and Black Bloc (RBB).
In the face of that, Gillor posted a poignant comment of his own. "Just to clarify, I personally have no problems with vulgarity etc, but this banner was homophobic because it used gay sex as a symbol of ridicule," he wrote.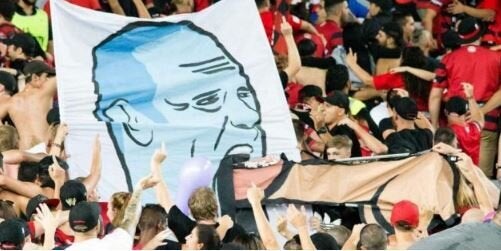 Now Guy Gillor is taking things a step further. Before this Saturday night's match -- which happens to coincide with the Sydney Gay and Lesbian Mardi Gras -- he'll be handing out rainbow flags with fellow fans outside Spotless Stadium.
He doesn't quite know how that will play out. He wasn't even sure initially where he'd source the rainbow flags, although various people have chipped in and he's got 800 as of Friday lunchtime. But he does know it's something he has to do.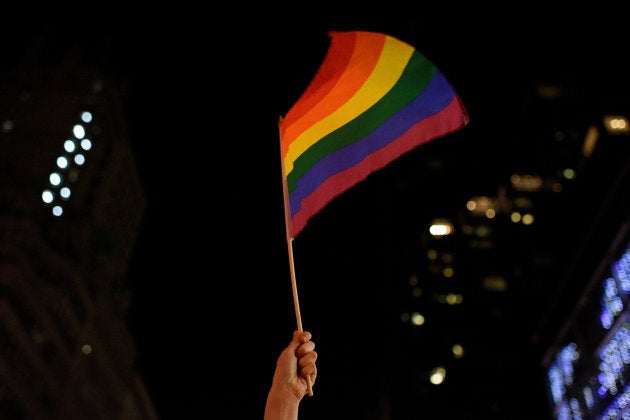 "Having followed the act [of unfurling the banner] and a lot of the discussion after the fact, it was a bit worrying to me that the issue of homophobia and its impact on people has kind of been sidelined," he said.
"Criticism has focused on the vulgarity of the banner rather than the problem of homophobia. So I got in touch with a few other fans that are progressive-minded people. We love the club and the RBB and the atmosphere that it creates.
"Obviously homophobia is a problem in society as a whole. I feel a sense of responsibility to not be a quiet observer."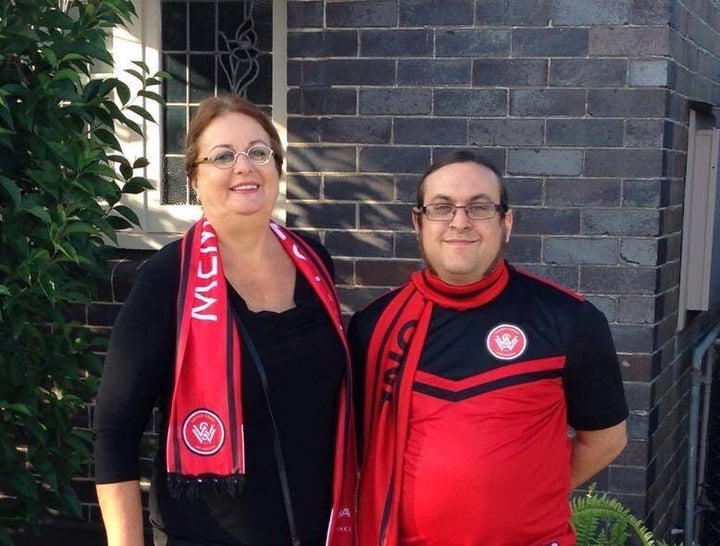 Gillor lives in western Sydney and works in a medical college. He attends Wanderers away games as well as home games, and even flew recently to New Zealand to watch the Wanderers play the Wellington Phoenix.
He fears that those who've called out the banner's homophobia are portrayed by the RBB as being with "them", rather than "us". But Gillor made it clear that's not the case.
"I generally strongly support the RBB and its activities, however none of this gives them a free pass to spread homophobic messages," he said.
"The passion is a key part of why I became such a big fan, and this is why it's so urgent for me and my friends to make an act because we love the club and our fellow fans so much."
If you're off to the footy on Saturday night and want to send a message to Guy, or if you just want to send a simple message of support, you can do so here.