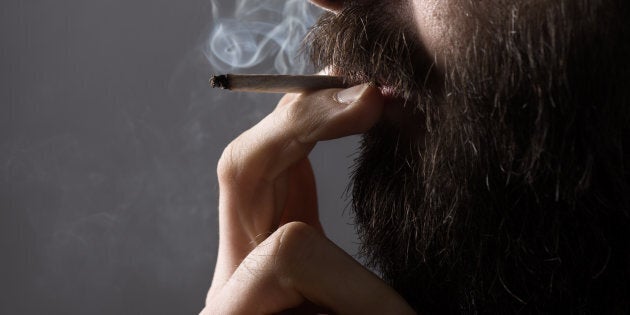 The Government will quarantine up to 80 percent of welfare benefits if recipients test positive to just one drug test, leaving someone on the Newstart allowance with just $53 available as cash, under the controversial welfare drug testing trial.
The Government announced the plan, to put 5000 recipients of Newstart and Youth Allowance on to a trial program to screen them for drug use, in the May budget. Under the plan, to test recipients of the Newstart and Youth Allowance for drugs including marijuana and ecstasy, just one positive test result will see jobseekers placed onto compulsory income management with the Basics Card for 24 months.
Bankstown, in Sydney's south-west, was on Tuesday announced as the first of three trial sites for the program, which will test up to 5000 welfare clients over two years if legislation passes the parliament -- which seems a tough order at the moment, with Labor and the Greens resolving to block the move and key Senate crossbenchers also opposed.
On Tuesday morning, as the Bankstown trial was announced, social services minister Christian Porter and human services minister Alan Tudge finally confirmed -- after refusing to comment on specifics in the recent past -- that 80 percent of a person's welfare payment would be quarantined for "essentials" on the Basics Card, with just 20 percent available as cash.
The Newstart rate for a single person with no children is $535.60 a fortnight, or $267.80 a week. With 80 percent of that quarantined on the Basics Card, which can only be used at approved businesses which accept the card, just $53.50 per week will be available as cash.
For a person with dependent children, who receives $289.65 a week, this cash figure would be just $53.90. This would impact on welfare recipients wish to shop at local markets -- where food and other goods are often cheaper or fresher -- or who need cash to pay for things like school lunches or excursions.
"Jobseekers who are placed on to Income Management will receive a BasicsCard that will hold 80 percent of their fortnightly welfare payment. The other 20 percent of their payment will go into their regular bank account," the Government said in a release.
"Canterbury-Bankstown is an area that will benefit from this type of measure -- data shows it has relatively high rates of hospitalisation related to drug use combined with a high number of jobseeker welfare recipients."
The Bankstown area trial will cover the suburbs of Bass Hill, Canterbury, Campsie, Chester Hill, Earlwood, East Hills, Lakemba, Milperra, Padstow, Picnic Point, Punchbowl, Revesby and Roselands.
The Government confirmed that people who test positive to more than one test would be "referred to a medical professional who will assess their particular circumstances and identify appropriate treatment options".
"Based on the recommendations of the medical professional, they may be required to participate in treatment to address their substance abuse as part of their Job Plan."
Drug addiction experts told HuffPost Australia last week that the drug testing plan would not deter drug users, and also voiced concern about forcing more people into an already over-stretched and under-resourced treatment sector. However, as part of the Bankstown announcement, the Government also confirmed it would inject up to $10 million into a treatment fund "to assist job seekers in the trial to access the treatment they need."
More doctors came out on Tuesday to oppose the plan, with the Royal Australian College of Physicians saying the plan would not work.
As the Bankstown trial was announced, Tudge admitted he had partaken in illegal drug use in his youth.