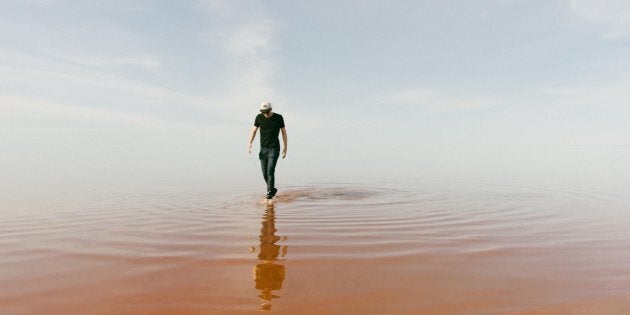 The end of the earth could well be the horizon of a salt lake in regional Victoria that's become a surprise tourist attraction, especially among Chinese visitors.
When the wind is calm in the town of Sea Lake, the nearby Lake Tyrrell becomes a perfect mirror of the sky and the idea backdrop for some seriously cool photos.
"When we arrived it was just starting to rain and the surface was all chopped up but we managed to drive a way round the lake and find a spot where it was calm," Fry told HuffPost Australia.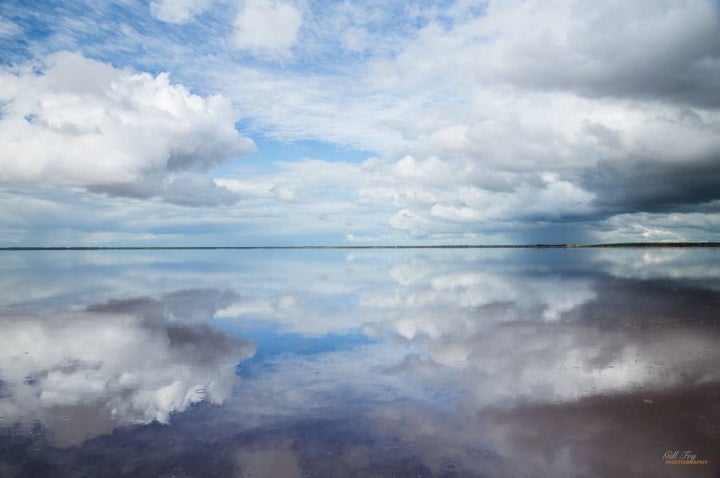 "The clouds were awesome and the wind was completely still. I managed to get a few photos and then the wind whipped up again and it started to rain.
"Back at the hotel, I spoke to a woman who'd been there three days trying to capture the lake when the conditions were right."
Sea Lake Senior Citizens club president Carmel Wilson told HuffPost Australia the region was farming land, mostly wheat, canola and peas ad the lake had long been the town's centrepiece.
"It's just brilliant," Wilson told HuffPost Australia.
"When there isn't a ripple, you feel like you could walk on it. Everyone should see it with their own eyes."
When asked whether the locals liked the town's newfound place on the tourist trail, Wilson said "yes and no".
If you want to see Lake Tyrrell with your own eyes, it's a four-hour drive north west of Melbourne towards Mildura.