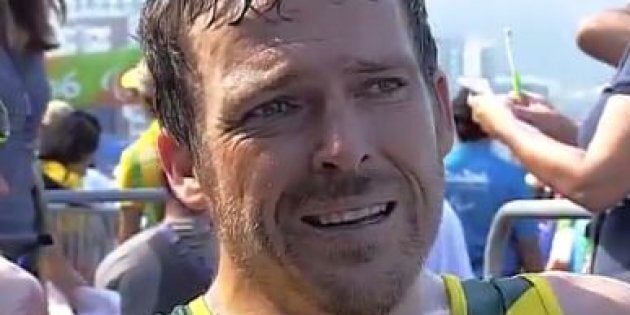 The big exciting Kurt Fearnley news is that he's just been elected to the International Paralympic Committee Athletes' Council. Oh, and he won silver overnight in the marathon. What a legend.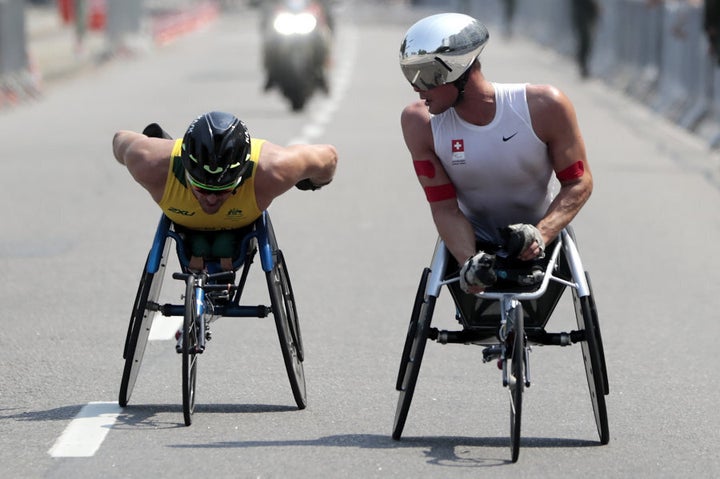 But the real Kurt Fearnley news you need to know this Monday is not what he's done, but what he said. Normally that's the opposite of how the world works. Normally life is about deeds, not words. In Fearnley's case, it's about both.
Watch this emotional interview with Australia's Paralympic broadcaster 7Two after Fearnley's final Paralympics race and see what we mean.
Here's a transcript of the good bit. It's guaranteed to cure your Mondayitis. It will make you think 'yes, yes I can get through this day and everything else that seems un-get-through-able'.
Some of the most memorable moments are the hardest moments and they're the things that you eventually become most proud of. You know, those days when you wake up and you win, they're awesome, they're the easy days. But those where you wake up and you can barely drag yourself out of bed, where you're in so much pain and discomfort where you're mentally just trying to grind yourself to just believe, you know, they're the tough days and they're the ones that I'm proud of.
Fearnley teared up as he spoke. You could see 16 years of Paralympics memories --- and all that training in between -- washing through his mind as he realised he'd finally reached the end of his competitive Paralympic career, aged 35.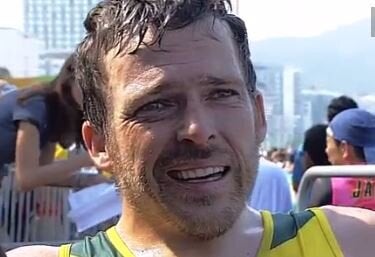 He nearly went out win a win, too. After 42 kilometres, Fearnley fell just five metres short of gold, beaten by his friend and rival, the Swiss Marcel Hug, after the two had cleared out from the field. It wouldn't be the first time on an emotional day that Fearnley got hugged.
But as mentioned, this won't be the last we see of the 11-time Paralympic medallist who is perhaps most famous for hauling himself through the mud of the Kokoda trail in 2009. The Novocastrian was one of six inductees to the IPC Athletes' Council announced at the Rio Paralympics closing ceremony.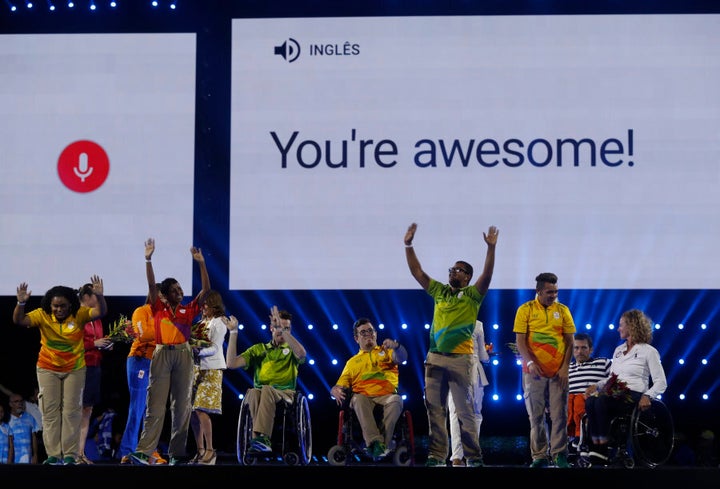 To quote the official blurb, his role will involve being a "liaison between IPC decision-makers and Paralympic athletes, working to provide effective input into decision-making at all levels of the organisation". You can be assured Fearnley will do this with more passion than the bureaucratic language suggests.