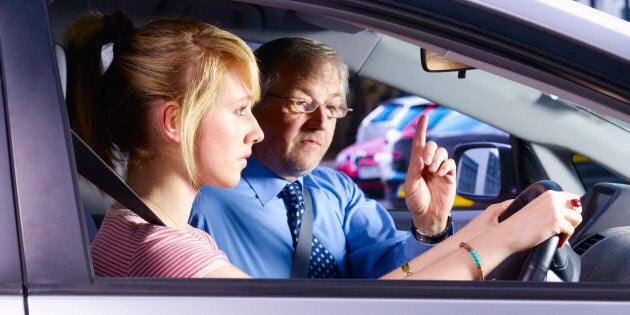 The numbers are in. Australian parents are driving their children to adopt bad habits such as speeding and using a mobile phone when on the road, according to a new survey.
Of almost 900 NRMA Free2Go customers aged between 16 and 19 surveyed, just under a third said they had been taught incorrect skills by their parent or supervising driver, which needed to be corrected by a professional instructor when learning.
While most of these incorrect skills were associated with roundabout use, parallel parking or blind spot head checks, the survey also found that 37 percent of learning drivers had witnessed a parent or supervising driver speeding, and another 20 percent had seen them fail to indicate when turning or using a mobile phone when on the road.
NRMA Safer Driving Instructor Mark Toole told the Huffington Post Australia that many of the bad habits passed down from parents to their children come from years of not needing to understand the technicalities of getting behind the wheel.
"A lot of experienced drivers forget about things like blind spot head checks after a while. It's been a long time since they've done any driver training themselves as they did their licenses 20 to 40 years ago," he said.
"They've never really had to think about the skills they learned 40 years ago and now they have to teach their children. Things like parallel parking can be difficult to teach their kids."
According to the survey, half of the respondents also said professional instructors taught them road rules that their parents or supervising drivers were not aware of when attempting to teach them to drive.
"It's invaluable for parents to brush up their skills to become aware of rules they might not have known about. The first step is to get some professional tuition," Toole said.
"It's really crucial that parents get it right, it's the environment they have to drive in everyday. It highlights the need to endeavour to do it right from the start."