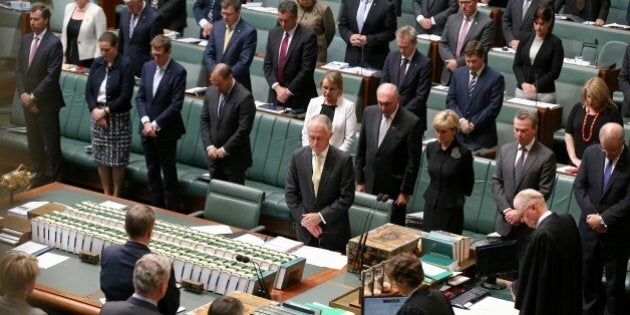 CANBERRA -- Prime Minister Malcolm Turnbull has declared the perpetrators of the Paris terror attacks have "defamed and blasphemed Islam" as Australian parliamentarians rose for a moment of silence for the victims.
Addressing parliament after a 10 day international tour, Turnbull described the attackers as "godless ISIL murderers" who "we will not let win".
One hundred and thirty people were killed, and many more injured, just over a week ago in a coordinated attack in the French capital involving eight attackers and six locations.
Using the international language of diplomacy, Turnbull offered "sincere condolences" to the French people.
The Prime Minister said the fanatics, with automatic weapons and explosives, "claimed to be killing for the sake of Islam, but defamed and blasphemed Islam."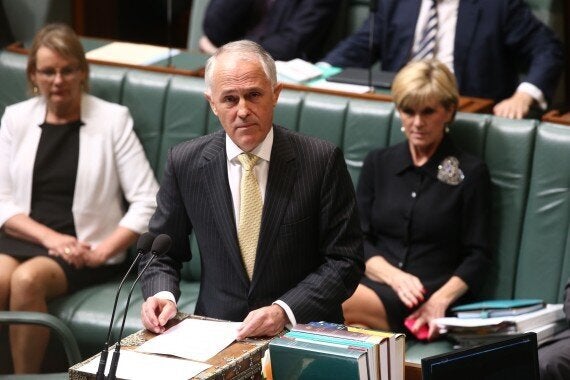 "This was not just an assault on French lives and French freedoms," Turnbull told parliament.
"It was an attack on all humanity, on all our freedoms -- freedom to gather and celebrate; the freedom to share time with family and friends; the freedom to walk the streets without fear."
Just hours after stepping back on home soil and after a meeting of the National Security Committee of Cabinet, Turnbull said Australia will not abandon its values and all it has achieved as a multicultural society.
"The richness of our diversity is one of our nation's great strengths and we must protect it dearly," he said.
"The terrorists want us to bend to their will, to be frightened; to change the way we go about our lives; to abandon our values.
"If we do that, they win. And they will not win. We will not let them win."
The Prime Minister also highlighted suicide bombings and attacks in Beirut, Ankara, Mali and Tunisia, as well as the downing of the Russian passenger jet after it took off from the Egyptian resort of Sharm el-Sheikh.
Turnbull praised the leaders of Muslim nations he met over the past week -- Indonesia's President Joko Widodo, Turkey's President Recep Tayyip Erdoğan and Malaysia's President Najib Razak -- saying they have "spoken out for an authentic, moderate and tolerant Islam".
"All said loudly that ISIL's deeds and ideology defame and blaspheme Islam, and are utterly contrary to the precepts of authentic Islam," he said.
He quoted Prime Minister Najib saying "Islam teaches that to kill one innocent life is as though to kill all humanity".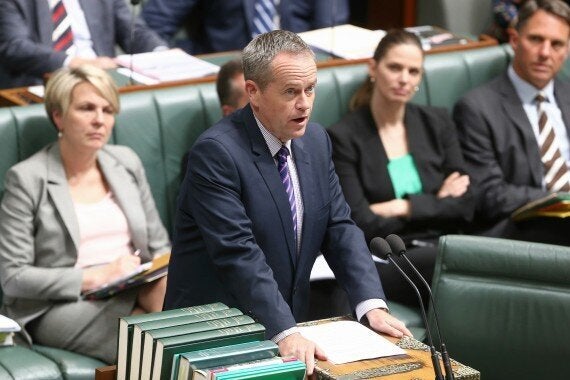 Opposition Leader Bill Shorten told parliament that the Paris attack was an "atrocity designed to divide the world," but he said the terrorists had failed.
"They failed because our world will not capitulate to fear," he said.
"Australians like the remarkable Tasmanian student Emma Parkinson reminding us that we will never yield to division.
"We will stand together, many races, many languages, many faiths but one people."