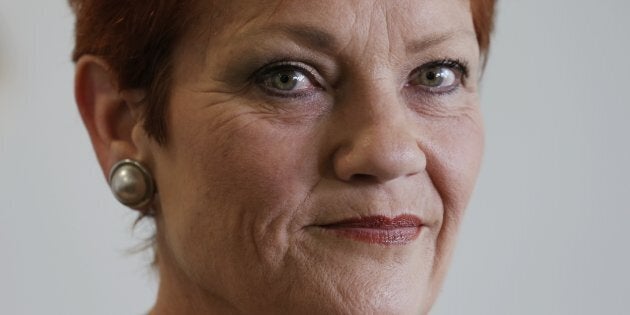 One Nation Senator Pauline Hanson has released a letter she sent to Prime Minister Malcolm Turnbull, urging him to help secure WikiLeaks founder Julian Assange's release from the Ecuadorian embassy in London.
Since 2012, Assange has been restricted to the Ecuadorian embassy in London avoiding extradition to Sweden over sexual assault allegations which the Wikileaks founder fears could have him sent to the U.S. over the release of 500,000 military files from wars in Afghanistan and Iraq.
In the letter sent to Turnbull on November 17 -- but only released on Tuesday -- Hanson wrote Assange has not been charged with any crime and in Australia a person is innocent until proven guilty.
"It is also my understanding that Mr Assange has always been prepared to answer any questions and would have even gone to Sweden to face any allegations, were it not for the very real threat of extradition to the United States of America," Hanson wrote.
"We have failed to adequately protect whistle blowers. We should be supporting those with the courage to do what is right, despite the fact that they face huge risks and punishments."
Hanson compared Assange to Ned Kelly as they are both "anti-establishment folk heroes", arguing the media is now a "mouth piece for out of touch elites and the political establishment".
"It is now the work of people like Mr Assange that is so integral to the healthy functioning of our democracy. It is organisations such as WikiLeaks that are now the true fourth pillar of democracy," Hanson wrote.
"Assange is an Australian who has stood up for the public's right to know, for freedom of information," Pearson wrote.
"Australian mainstream political silence and inaction on Assange sits in stark contrast to Hanson's plea for his pardon. The government may think it necessary to prioritise Australia's alliance with the U.S. but, on this issue, Hanson may well be right and the government wrong."