He may be the bookies favourite in the race to replace Theresa May in Number 10, but Boris Johnson received a less-than-warm welcome on the campaign trail in Kent.
Stopping off at a garden centre near Sevenoaks on Monday, the wannabe prime minister was probably expecting a nice chat with some OAPs.
Instead, the silver-haired crew had another kind of greeting for Johnson.
"Good luck with your preposterous ideas," one woman shot at the former foreign secretary before adding: "Shame your brother's not running."
Meanwhile, a man branded Johnson "crazy" to his face. Ouch.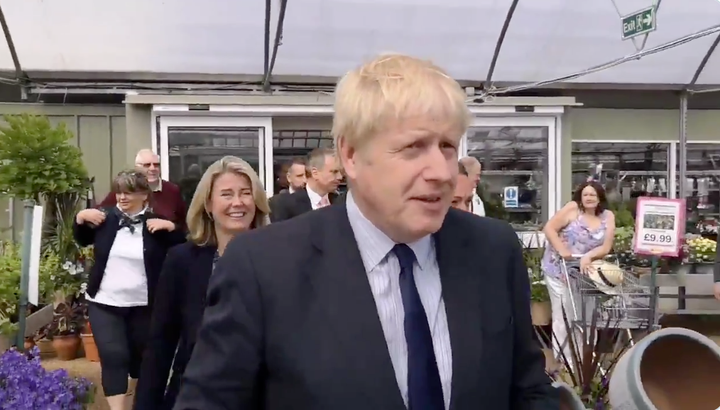 Thankfully for the Tory leadership candidate, there was one loyal fan ready to console him with a handshake.
The incident comes just days after Glastonbury headliner Stormzy chanted "fuck Boris" on the Pyramid stage – though Johnson later insisted the grime artist was saying "back Boris".
During the same trip to the garden centre on Monday, Johnson also refused to commit to public sector pay rises – despite his supporter Matt Hancock insisting he would show them "some love".
"I certainly think that you need to have decent pay in the public sector," he said at the garden centre, where he was pressed several times for a concrete pledge.
"Of course he's right we are going to make sure that we properly fund our public services," Mr Johnson said.
"It's very important when you're in charge of a great public service, whether it's the police or transport, you've got to make sure – or local government – you've got to make sure that you understand their cares and their needs.
"And the only way to get the reform that you sometimes need in public services is to be their champion."