The Productivity Commission's recommendation to reduce double-time pay on Sundays could also hurt young workers relying on the extra money to support their studies, the NSW retail union says.
Griffith University student Samarah Wilson, 21, of Capalaba, in Brisbane's south, said she might struggle to graduate in time without penalties from her bartending job.
"It's about half my pay," Wilson said.
"Without the penalties, I would have to rely on my family to support me through university. It would delay me getting out into the workforce.
"I'd be trying to fit in more hours of work to support my study."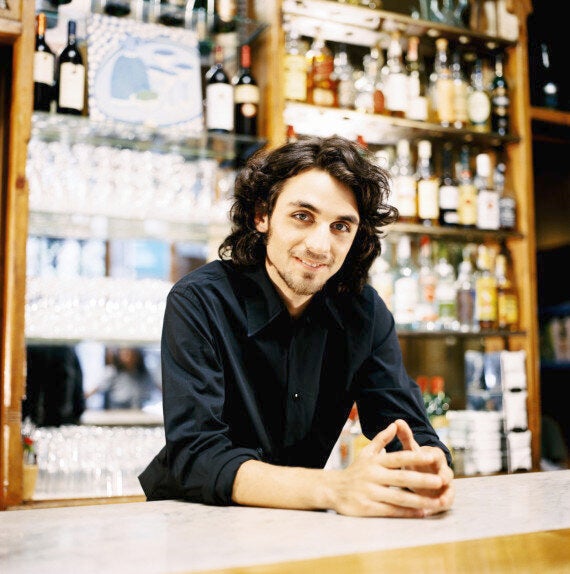 Bartenders and retail workers could find Sunday shifts downgraded from double time to time and a half. Picture: Denis Felix/ Getty Images
Wilson said Sunday workers deserved to earn double time because it intruded on their social lives
"I think Australian culture has moved away from the idea of Sunday being a day of religion, but it is still an important day of rest," Wilson said.
"It's a day where a lot of sport is on and when people with families spend time together."
University of Melbourne student Polly Whitehall, 19, said she was concerned she would no longer be able to study full-time if weekend rates were reduced.
"I only have three shifts so Sunday is about half of my total pay and I spend everything I earn on food, rent and the important amenities," Ms Whitehall said.
"If that got cut back, I don't know whether I'd have to drop back to part-time study so I can work more or try and get some government assistance." Union United Voice says retail and hospitality workers want to be treated like any other profession. Picture: Alamy
Hospitality union United Voice national president Jo-Anne Schofield agreed.
"As students struggle to work around study, they are going to be at university longer, and that's not good for anybody," Schofield said.
"Weekend rates often make the difference between having a living wage and just making do.
"Without disposable income, these workers won't be spending in the small businesses that depend on their business. They'll be hit hard.
"It's not in the interests of the retail and hospitality sectors or the economy."
HuffPost Australia gauged opinion about penalty rates in Sydney and the vast majority of respondents said they supported the current award.
"Everyone else is enjoying themselves on the weekend so if you have to work, you should be rewarded for that," Jason Tan, 23, of Sydney said.
Independent public policy organisation the McKell Institute also predicted a move to slash Sunday penalty rates would backfire on the retail and hospitality sectors because young workers tend to spend their disposable income at local businesses.
"Australian workers and their families rely heavily on penalty rates to make ends meet and this money would usually be spent in local shops," researcher Amanda Robins said.
"Retail and hospitality workers are the lowest income earners across any industry and any cut to penalty rates in these sector clearly impacts on their discretionary spending and capacity for consumption."
But Australian Retailers Association executive director Russell Zimmerman said reducing penalty rates would allow businesses to hire more staff -- and ultimately pay them higher wages.
"If penalty rates are reduced, employers will be able to put on more staff -- and they will because Sunday is one of the peak shopping days of the week. We'll see people buying more because they're getting good service.
"That growth in retail sales will then help the workers because if retailers are doing well, they'll be more likely to increase wages.
"It won't happen in the short term but right now retailers feel they haven't got the funds to carry penalty rates. They want to hire more staff but they can't afford it. This is a way of making more jobs and increasing growth in retail."
This article previously said United Voice was a retailers union. It is a hospitality union.