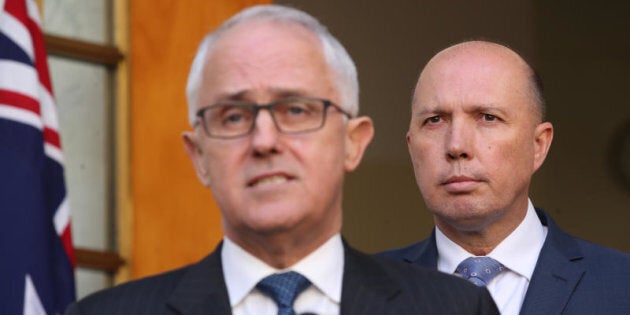 CANBERRA -- Insisting it is not driven by politics, but by "operational logic", Prime Minister Malcolm Turnbull has announced a UK style super-sized Home Affairs ministry with Immigration Minister Peter Dutton at the helm.
The much speculated move puts the Queensland-based minister and leading conservative figure in the Turnbull Government in charge of the domestic spy agency ASIO and the Australian Federal Police as well as the immigration agencies like Border Force.
As well, an Office of National Intelligence is to be established to ensure "more effective coordination of Australia's intelligence effort" and the Prime Minister is appointing his Cyber Security Special Advisor Alastair MacGibbon as the head of a new 24/7 Australian Cyber Security Centre.
Turnbull described the move on Tuesday as his decision, driven by 'operational logic,' not politics and the 'most significant reform of Australia's national intelligence and domestic security arrangements and their oversight in more than 40 years.'
"When it comes to our nation's security, we must stay ahead of the threats against us," he told reporters in Canberra. "There is no room for complacency, there is no room for set and forget."
The Immigration Minister now becomes Home Affairs minister designate and will oversee the transition period.
Peter Dutton will now oversee the domestic spy agency ASIO, the Australian Federal Police, the Australian Border Force, the Australian Criminal Intelligence Commission, the Australian Transaction Reports and Analysis Centre or AUSTRAC and the office of transport security.
"We make this announcement today with this promise: The home affairs portfolio is dedicated to keeping Australians safe," he told reporters.
"To doing everything that we can to defeat the surge of terrorism, but beyond that, to work with our agencies in relation to transnational crime, in relation to organised crime, in relation to many other aspects of criminal activity within our country."
While the new portfolio is super-sized. It is not, according to the PM, a mixing up of the agencies now under Dutton.
"Let me be quite clear, this is not a United States style Department of Homeland Security," Turnbull said.
"The agencies will retain their current statutory independence which is such a vital aspect of our Australian system. They will be supported by a central department that will oversee policy and strategic planning and the coordination of the operational response to the threats we face."
A divided Cabinet met over the issue this morning, with the Attorney-General George Brandis, Foreign Minister Julie Bishop, Defence Minister Marise Payne and Justice Minister Michael Keenan understood to be against the super portfolio.
However, Brandis is backing the Prime Minister's announcement.
"These are historic reforms and they have my strong support," he told reporters.
While the Attorney-General loses agencies like ASIO, he will retain his current role in the issue of warrants and ministerial authorisations.
"It does return or restore the Attorney-General's portfolio to it traditional orthodox familiar function as the First Law Officer of the Commonwealth," Brandis said. "That is what the Attorney-General is meant to be.
"He or she is meant to be the minister with responsibility for the rule of law. He or she is meant to be the minister that holds other government agencies to account."
Cabinet's National Security Committee will approve the new plan later this year with the roll-out expected to be completed by June 30 next year.
However, there will be some legislative changes that will need to pass parliament.
Click below to follow HuffPost Australia Politics on Facebook!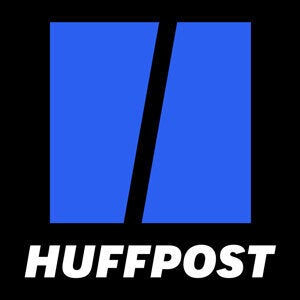 ALSO ON HUFFPOST AUSTRALIA