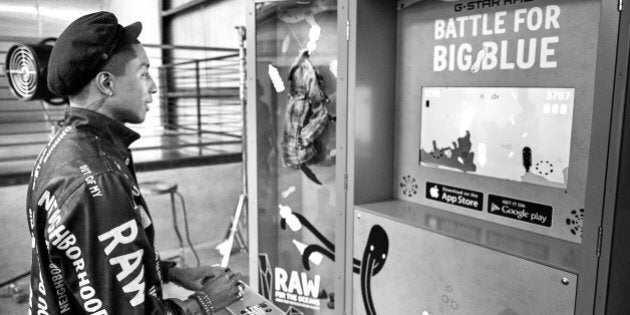 As if we needed further proof that Pharrell Williams is a genuinely good guy, the songwriter and producer has launched a gaming app targeting the world's youth to raise awareness around ocean pollution.
The game, which is based on RAW for the Oceans -- a sustainable project Williams is already involved in whereby over 2 million plastic bottles to date have been retrieved from coastlines and transformed into denim and apparel -- sees players collect plastic and dodge dangers while getting serious insights into the impact of pollution.
"We aim to raise awareness. No-one who has played this game will ever throw a plastic bottle in the ocean again," said Williams.
The multitalented 'Happy' singer, whose influence is beyond measure (remember the Grammy's hat, people) has had a keen interest in sustainability and climate change for some time now.