"President Trump has just launched an unprecedented assault on American democracy, demanding millions of Americans are denied their votes," the Good Morning Britain presenter tweeted. "It's an absolute disgrace."
However, soon after posting his tweets, many suggested that Trump's actions were not as "unprecedented" as Piers made out, with many also calling out the divisive TV personality for having defended the US leader multiple times in the past:
Piers and the US president have a long history, with their friendship beginning when the former was a contestant on the celebrity version of The Apprentice in the US.
Since then, the two have remained close, with Piers interviewing the president multiple times during the last four years.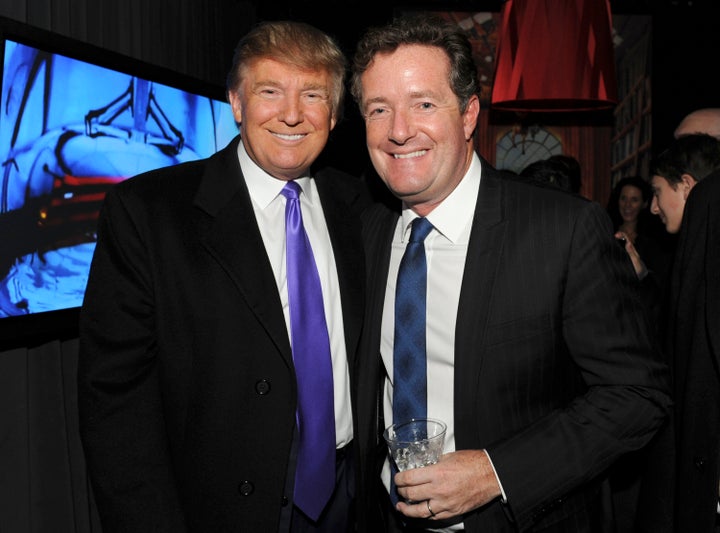 More recently, it seemed the two had fallen out when it was spotted that Trump had unfollowed Piers on Twitter, after the presenter criticised the American leader's handling of the coronavirus crisis.
Piers told This Morning earlier this week that they'd buried the hatchet over the phone, and while Trump is yet to follow him back on Twitter, Piers pointed out: "I still consider him to be a friend, I've known him a long time.
"He's not [following me on Twitter]... but he did plug my book!"