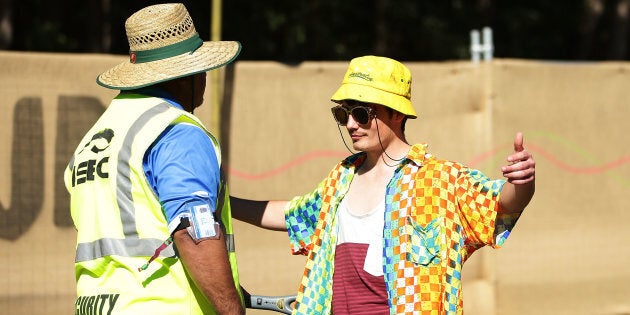 In a landmark decision the ACT Government has allowed a pill testing service to operate at Canberra's Spilt Milk festival this November. This service is the first of its kind to ever occur in Australia. It is groundbreaking.
By allowing it to happen, Chief Minister Andrew Barr and the ACT Government have elevated Australia to a small list of mainly European countries, some of which have had pill testing for years.
It is an especially historic decision when you consider how long it took us to get here.
Months of careful negotiations, some setbacks and a hopeful yet realistic outlook have paid off.
At live music events our policy has been largely punitive, using a heavy police presence in an attempt to deter people from consuming illicit drugs. We know this hasn't reduced harm and it hasn't stopped people dying.
The deaths of six young people in 2015are a tragic reminder that using the police as instruments of punitive law enforcement has not been an effective way to keep people safe, nor stop them from taking drugs.
In the midst of all this, a consortium of harm reduction advocates have been campaigning for pill testing services to be introduced. We have urged governments to consider Europe, where pill testing is firmly established at live music events in a number of countries, and with positive results.
We urged them to look beyond the political attractiveness of the 'tough on crime' approach, to consider the evidence at hand, the needless deaths that could have been prevented, and the fact that implementing harm reduction policy is a cost-effective way to keep people safe that goes some way towards restoring Australia's reputation as a world leader in harm reduction.
With the ACT Government open to considering the possibility of pill testing at Canberra music festivals, we had the clearest indication yet that this could become a reality. Months of careful negotiations, some setbacks and a hopeful yet realistic outlook have paid off, and we have the green light for pill testing to go ahead at Spilt Milk in November.
It's a win for harm reduction, a win for effective policymaking, and a historic decision that will set a great precedent for Australian drug policy.