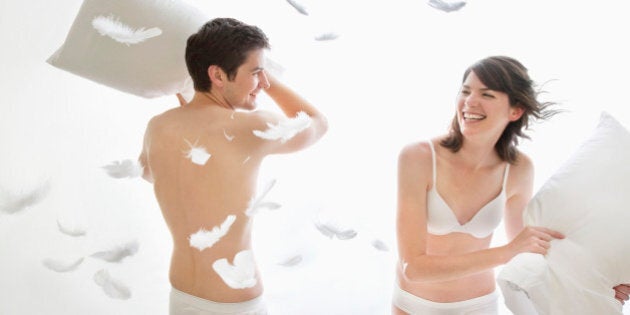 For hours each night (and you should be getting six to eight of sleep, people), you spend some serious quality time with a significant other -- your pillow.
But all too often, while we're happy to fork out hundreds on swanky bed linen and decorative throw cushions, the humble pillow draws the short straw.
So how important is your pillow, anyway? And are you looking after it right?
"A good pillow is critical. If you're sleeping on the wrong pillow your whole body is out of alignment," said Martin Simon from Pillow Sciences . "You'll wake up in the morning feeling uncomfortable and out of sorts because your neck is out of kilter."
"The products we tend to recommend -- and we're quite involved in the design of our pillows -- are therapeutic contour pillows. The thinking behind this is they give you a better sleep by keeping your body in alignment."
"Obviously there are different types of pillows out there. You have your five dollar variety at the local supermarket, typically made of polyester, which I wouldn't necessarily recommend, and then you have something like a memory foam pillow, which is made out of a type of polyurethane foam. The memory factor comes from the fact it contours to the shape of your head -- they are very comfortable and were actually developed for the NASA space program, originally."
How much you spend on your pillow really comes down to each individual, according to Madeleine Taylor, David Jones General Manager of Home.
"It depends on the person's preference and their budget as to what type of pillow they should get and generally, the type of pillow will guide the price," Taylor said.
"For example someone who is after the additional neck and spine support that a memory foam or latex pillow provides will need to spend more than someone who is perfectly comfortable sleeping on a polyester or feather pillow. Similarly many customers are prepared to spend more for the health benefits associated with Talalay Latex for example."
As a general guideline, Taylor says a quality latex of memory foam should be between $100 - $250, while quality polyesters are at the more affordable $20 - $50 mark.
Goose pillows -- not duck -- start from $79, with Hungarian Goose being the most expensive at $299.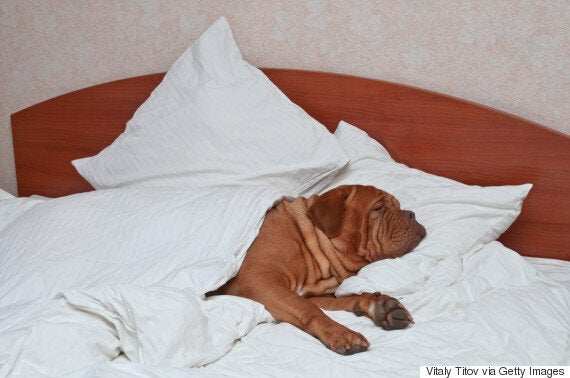 Probs going to want to wash that, tbh.
In terms of pillow care – you'll be wanting to a) use a pillow cover and b) wash your pillow every couple of months. (Unless you're a massive fan of dust mites, dead skin and fungal spores, in which case stop reading this immediately and go take a shower.)
"Regardless of the pillow type you should always use a pillow protector as well as a pillow case and wash both weekly," said Taylor.
"Polyester pillows can be machine washed and should be washed every couple of months making sure that the care label instructions are followed. You can't wash a memory foam or latex pillow."
As a general rule, a polyester pillow should be replaced every two years, while memory foam pillows only need replacing once a decade IF you use a pillow protector.
"In the interests of both hygiene and neck support it's important to replace your pillow at regular intervals. However, the frequency depends on the type of pillow you are using, how often you sleep on it and whether you use a pillow protector," Taylor said.
"A very clear indicator that it's time to change your pillow is if you consistently have restless sleep and a sore neck."
So there you have it, folks. Stop being cheap and fork out on a decent pillow, and WASH IT now and again, you grubs.
Here are David Jones' top five best sellers:
Check out our video on how to wash your pillow below.