Once a Playboy Playmate, always a Playboy Playmate.
To pay homage to the timeless beauty of its models, Playboy magazine asked Playmates of the past to recreate some of the magazine's most iconic covers ― and the results are stunning.
Here's model Candace Collins Jordan, recreating her sassy December 1979 look: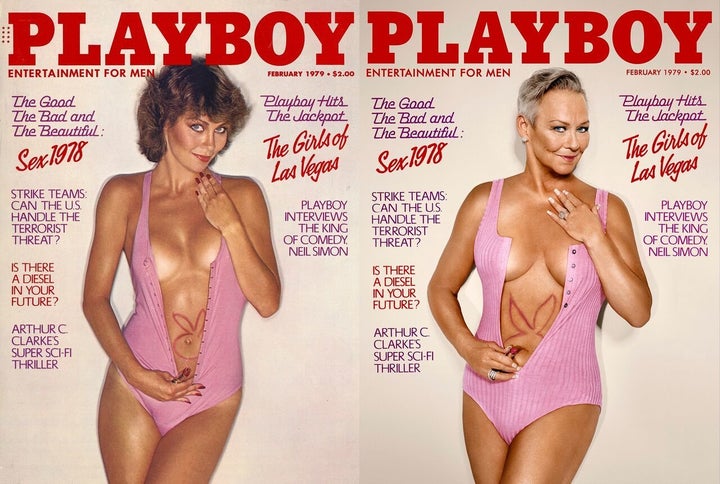 Also featured in the shoot? Renee Tenison, the magazine's first African-American Playmate of the Year in 1990.
In the feature for the online-only photo shoot, Tenison recalled receiving pushback on her decision to pose nude.
"When I did Playboy, there was a little bit of controversy because I was the first African-American Playmate of the Year and some women were saying I was being objectified," she told the mag. "But I said, 'Well, if you're pro-choice, shouldn't I have the right to choose what I want to do?'"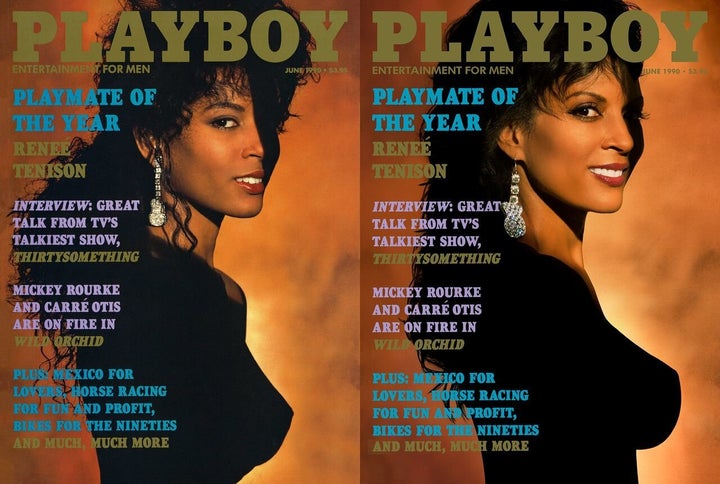 "If you look back, all the big models from Christy Turlington to Naomi Campbell posed nude," Tenison said. "I see it as art. Not everybody sees it that way, but that's how I see it."
The photo shoot was the brainchild of Cooper Hefner, the son of Playboy founder Hugh Hefner and the magazine's new chief creative officer.
In a clip on Twitter, the 25-year-old admitted that the thought came to him while he was chatting with his mom, 1989's Playmate of the Year Kimberly Conrad Hefner.
"I was sitting with my mom on Mother's Day and thought, 'Hey mom, do you want the opportunity to reshoot your old cover?' he said. "A pretty unconventional Mother's Day gift but she said yes."
The shoot is a refreshingly age-positive move on the part of the 64-year-old magazine, which recently decided to feature full-frontal nudity again after dabbling with a brief "no nudes" policy last year.
The younger Hefner announced the move to return to the mag's roots on Twitter earlier this year, saying, "I'll be the first to admit that the way in which the magazine portrayed nudity was dated, but removing it entirely was a mistake."
Scroll down to see a few more of the recreated covers and head to Playboy to see the rest.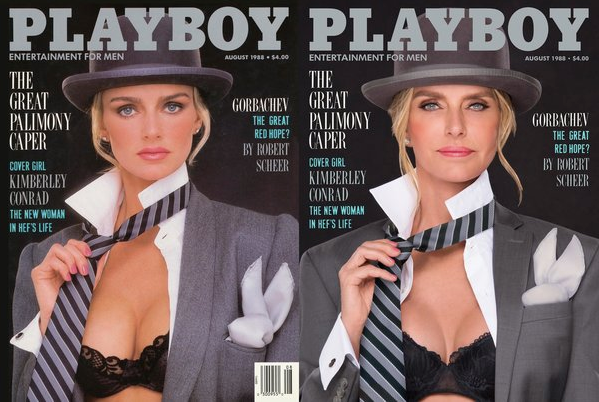 Ben Miller/Playboy

Kimberly Conrad Hefner was Playmate of the Year in 1989.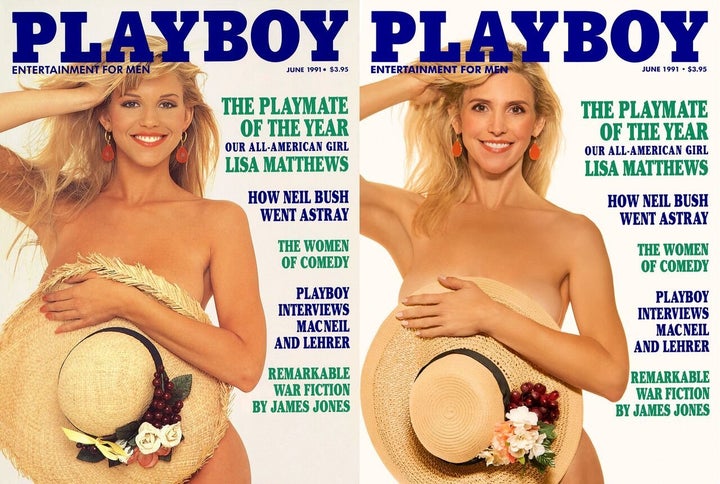 Ben Miller/Playboy

Lisa Miller was Playmate of the Year in 1991.