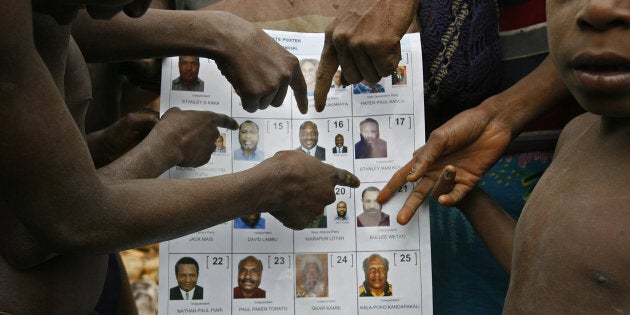 When you start lobbing fruit-bombs in court, you know your election is, erm, problematic.
Amidst all this, the country's electoral commissioner Patilias Gamato has taken prominent local blogger Martyn Namorong to court, successfully applying for an order to gag Namorong from making defamatory statements.
"I don't look like a tomato, I'm a human being."
Namorong for his part has made his own statement:
PNG is a notoriously hard country in which to run an election, from reasons ranging from bureaucratic malfeasance to extreme geographic barriers.
Minor as it may seem, the Tomato stoush comes at a sensitive time for the country of seven million.