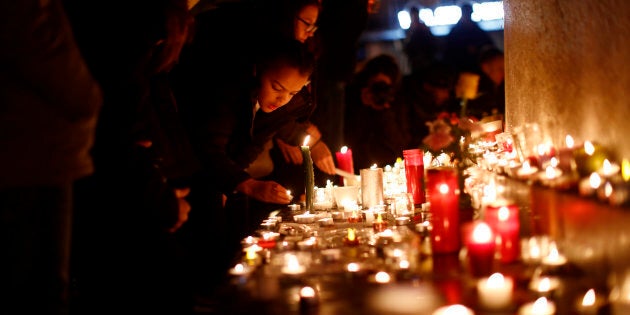 Police have arrested and charged two more suspects in connection to the Paris terror attacks, which killed 130 people in November 2015.
On Thursday night (AEDT), Belgian officials announced two people -- identified only as Farid K and Meryem E.B -- were suspected of providing fake documents used in the terror attacks.
According to AP, the federal prosecutor's office accused Farid K of providing fake documents used in the preparation of the attacks. Meryem E.B. was charged with falsification of documents and released "under strict conditions".
In a statement, prosecutors said both Farid K and Meryem E.B were "suspected to have provided Khalid El Bakraoui with the false documents afterwards used in preparation of the Paris attacks".
Bakraoui was involved in the planning of the Paris attacks and was one of the suicide bombers in the Brussels attacks in March last year.
Some members of the network arranging the Paris attacks have survived, although seven were killed on the night and two died in police raids less than one week later.
Another member, Salah Abdeslam, was arrested months later in Belgium.
ALSO ON HUFFPOST AUSTRALIA