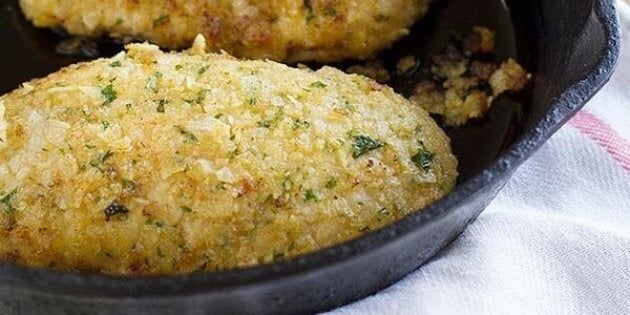 As part of HuffPost's "Reclaim" project, HuffPost Taste will focus the entire month of July on simple ways you can reduce food waste in your own home.
You might be the type of person who can never completely finish a bag of potato chips, or you might be the kind who always finishes the bag -- either way, you need to make this potato chip chicken recipe.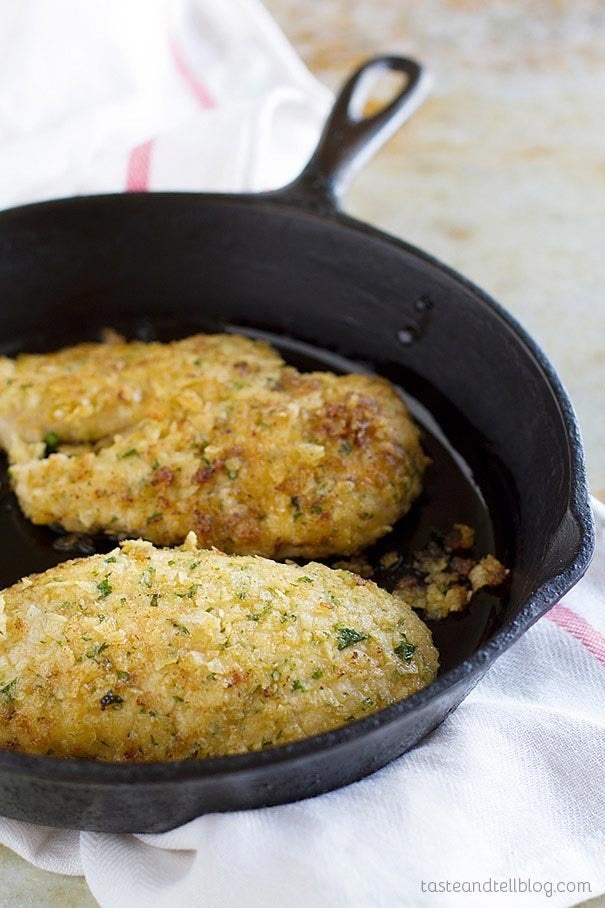 This potato chip chicken recipe is not as unhealthy as it sounds, we promise. It uses crushed potato chips in place of bread crumbs to make breaded chicken. That chicken can then be fried or baked according to your preference. We like this recipe because it's a great way to use up the tail end of a potato chip bag, stretching our grocery store dollars and avoiding waste. Plus, who doesn't want to eat potato chips for dinner?
This particular potato chip chicken recipe by food blogger Taste and Tell uses sour cream and onion potato chips to bread the chicken; she then pan fries them to golden perfection. It's a beauty. Get her recipe and waste not one chip.