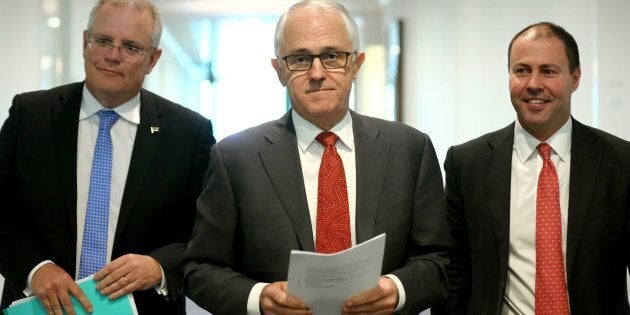 The Government has moved to address fears of spiralling power prices, after getting electricity providers to agree to tell customers that they could get better deals elsewhere.
The Turnbull Government has been under pressure to take action on electricity costs, including recent revelations that Australia paid some of the highest prices in the world. In a meeting with energy retailers on Wednesday, an outcome was reached -- that companies would advise their customers if better deals were available.
"The retailers have agreed that they will write to their customers who have reached the end of a discounted plan and outline, in plain English, alternative offers that are available," Prime Minister Malcolm Turnbull said in a press conference following the meeting.
"This could be included in the next household bill and it would include directing them to the Australian Energy Regulator's Energy Made Easy comparison website or another objective independent comparison website."
The PM had earlier told power providers that "millions of Australian families are paying too much for their electricity".
Turnbull and his Energy Minister Josh Frydenberg told the following press conference that some customers were often left confused about exactly what power prices they were paying, including when discount offers were valid and when they had expired, leading some people to pay more than they should be.
"They have committed to producing clear user-friendly facts sheets on terms, late payment penalties, early termination payments, and to work with us and the Australian Energy Regulator on key components of this," Turnbull said.
"So they will be required, when a customer is coming to the end of a discounted plan or a benefit plan, to write to them to say, 'you are coming to the end of this plan, if you don't do anything you will go back on the standard rate. Based on your past consumption, that would mean you would be paying $X more. Here are some alternatives'. In other words, we are determined to providers that they provide as much information as they can to the customers to ensure the customers can make those choices."
Frydenberg said the changes are "going to help thousands of Australian families".
"The Australian Energy Regulator has told us that an Australian household can save more than $1,000 a year by changing contracts or changing retailers. But at the same time, the Australian energy market commission has told us 50 percent of households have not changed retailers or contracts in the last five years," he said.