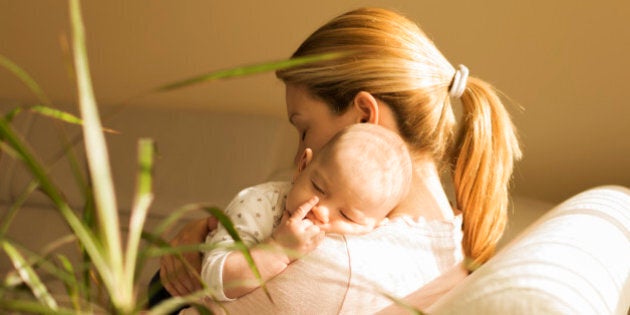 Anxiety is just as common as depression in parents during the perinatal period, which covers the time from conception to a year after the baby's birth, however many people fail to recognise the symptoms.
For Catherine Fry Walker, it was when her four-month-old son's sleeping patterns changed that her anxiety surfaced in the form of panic attacks.
As a secondary school drama teacher, her life was ruled by bells, time and control -- but that all changed when she gave birth to her son.
"I had stomach pains, nausea and vomiting each morning when my husband would be getting ready for work," Fry Walker told The Huffington Post Australia.
Even though she had been able to look after her son for the last four months' -- now, she felt as if she couldn't -- she was afraid of him.
"I knew it was a form of anxiety but I didn't ask for help because I thought I could get through it once my baby started sleeping," Fry Walker said.
"I blamed myself -- I thought, well I chose to have a baby so I should be able to do it all by myself and just get on with it," Fry Walker said.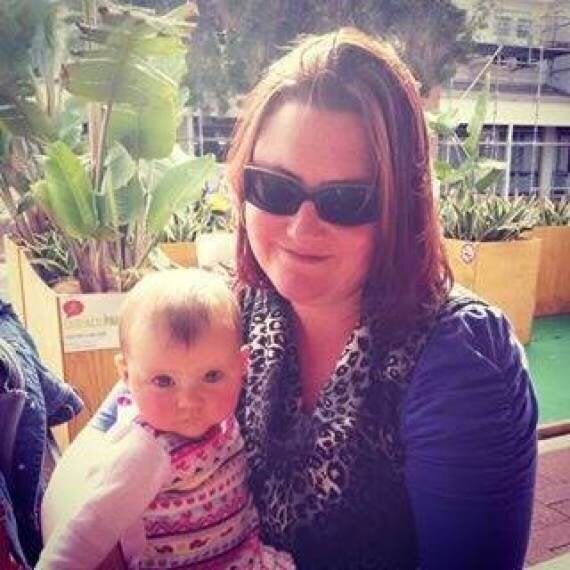 Catherine with her daughter.
But the panic attacks became successive, occurring consecutively for three or four days and the anxiety quickly led to depression. She stopped eating and was unable to breastfeed.
"I couldn't get out of bed and was constantly crying -- I had really negative thoughts about myself and the baby," Fry Walker said.
Finally, her husband convinced her to go to the hospital and while apprehensive, Fry Walker felt huge relief once she arrived at Emergency.
"I was in the mother-baby unit for three weeks and was heavily medicated for the first couple of days because I was so anxious," Fry Walker said.
"I was relieved to be there but I was really sad that I had to be there -- like I was incompetent," Fry Walker said.
Terri Smith, PANDA CEO said over 1800 Australian parents each week are now diagnosed with antenatal or postnatal depression, with the illnesses costing Australia close to half a billion dollars -- a figure that doesn't include those touched by perinatal anxiety.
"We know up to 1 in 7 women and 1 in 10 men will experience postnatal depression but the issues aren't as black and white as this, nor are they restricted to the period after birth," Smith said.
"We're finding that anxiety is now just as common as depression and many parents experience both anxiety and depression at the same time so it needs to be front of mind as a health concern during pregnancy and after birth," Smith said.
"Anxiety is not as well recognised and risks being overlooked because people may wrongly assume that the symptoms are not as debilitating or distressing as those associated with depression."
Fry Walker recalls the debilitating worry she felt about each new day with her baby after a night of no sleep.
"It was hard to be in the moment when I was so exhausted," Fry Walker said.
"I was determined it would be okay once my baby's sleeping patterns improved -- but I was trapped."
However, she can look back now and see that her thoughts were not normal and that she was very unwell.
Now, with her second child -- a baby girl who is 10 months old -- Fry Walker knows when to speak up when she is struggling.
Smith said many parents feel overwhelmed, isolated and ashamed for feeling this way and need to know that these thoughts are common and that help is available.
PANDA's free National Perinatal Anxiety and Depression Helpline offers counseling, information and referral services with ongoing telephone support for families throughout Australia.
PANDA's Helpline: 1300 726 306 (operates Monday to Friday from 10am to 5pm EST).
Perinatal Depression and Anxiety Awareness (PNDA) Week runs November 15-21.
If you need help in a crisis, call Lifeline on 13 11 14. For further information about depression contact beyondBlue on 1300224636 or talk to your GP, local health professional or someone you trust.