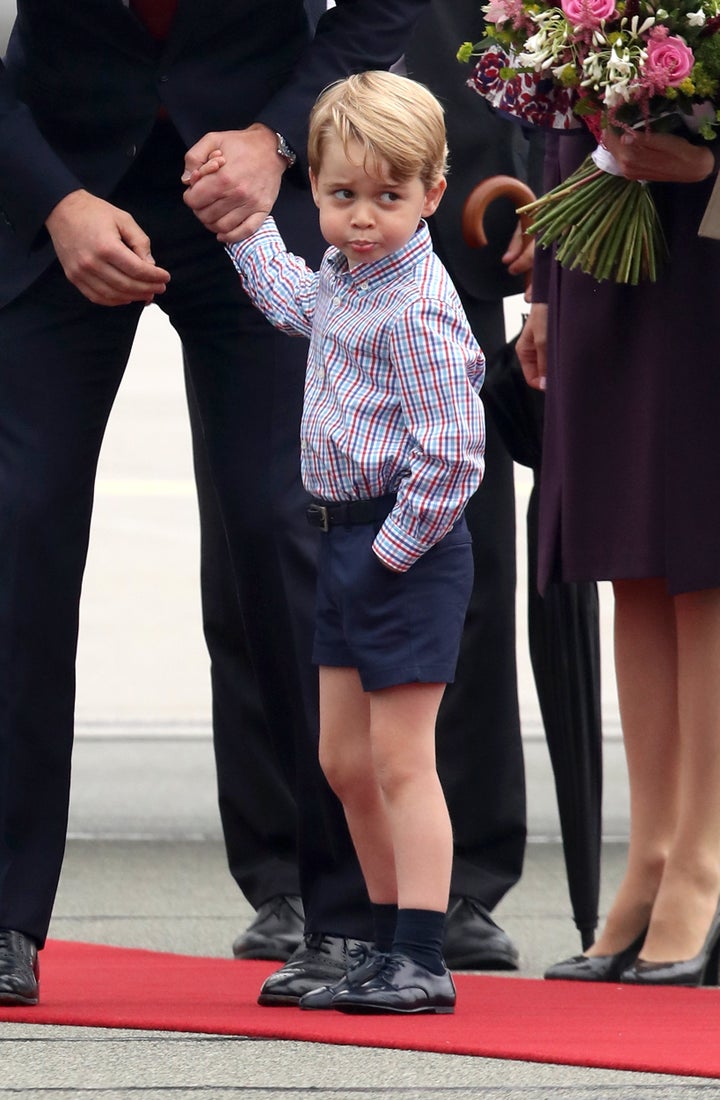 Princess Charlotte wore a patterned red and blue dress with puffy sleeves and a pair of red Mary Janes we'd like to squeeze our adult-sized feet in.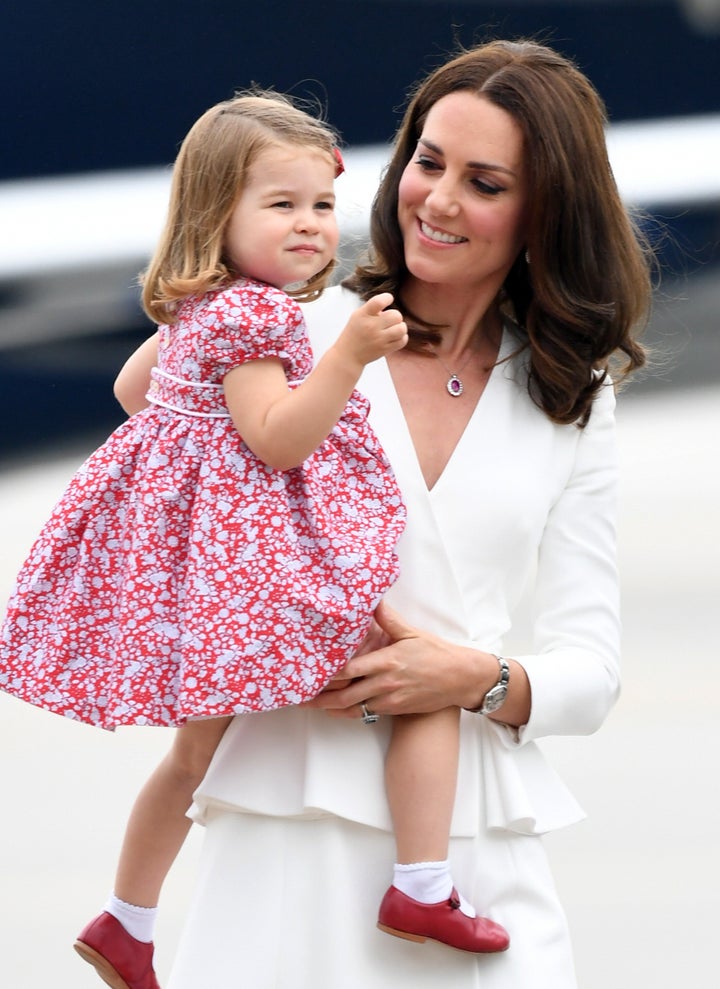 The former Kate Middleton and and her husband took a backseat to these two tiny fashion icons, but stayed on-theme and looking sharp in red, white and blue.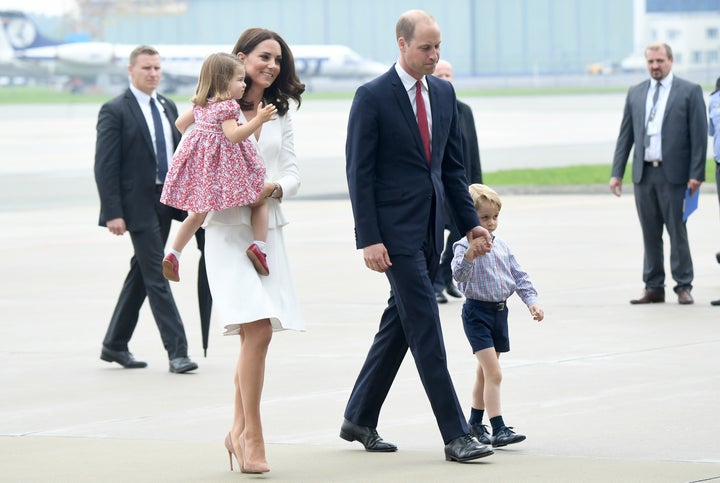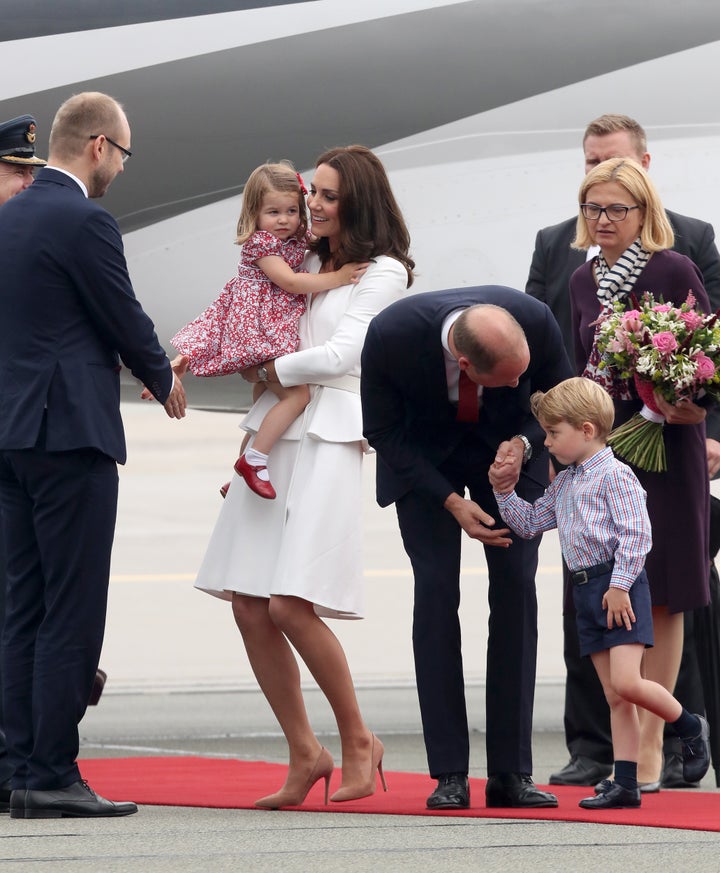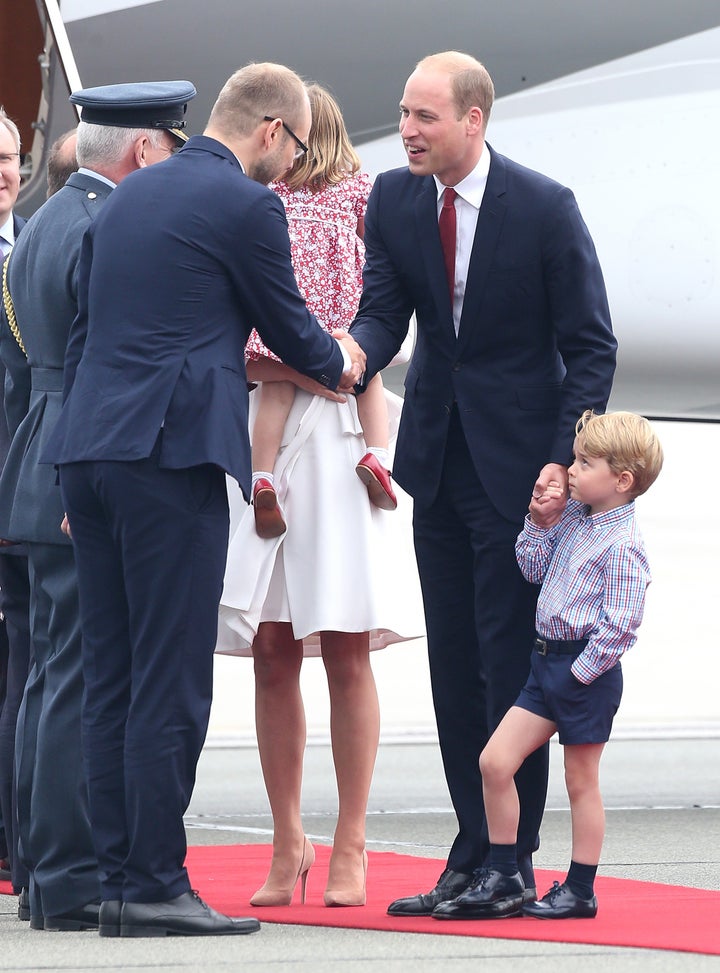 Kate wore a white Alexander McQueen peplum suit with nude pumps, a red clutch and her new short haircut. And she wore it all with a side of self deprecation, according to royal reporter Victoria Murphy.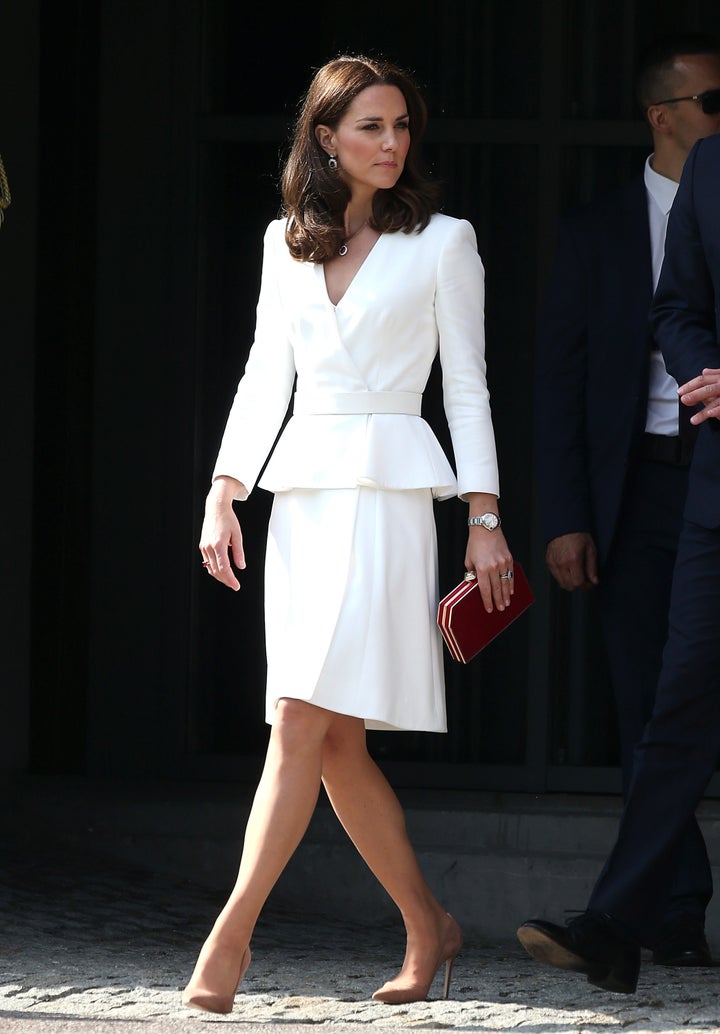 All those in favor of four more days of royal family outfits, say aye.