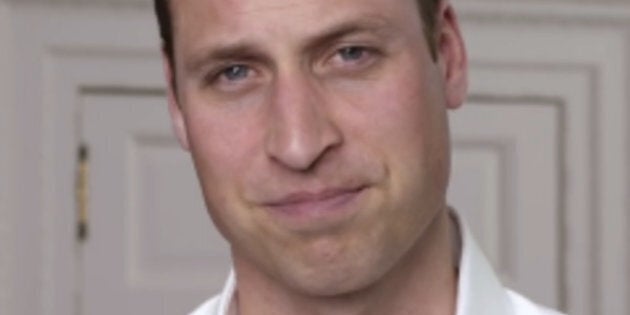 As Prince William builds his own legacy of anti-bullying initiatives for children and adults and prioritizing the importance of mental health, he is also proudly carrying on his late mother Princess Diana's legacy, too.
William appears in a new video to launch the U.K.'s first "Stand Up To Bullying Day" Tuesday. The event is organized and led by The Diana Award, a charity that runs on "Princess Diana's belief that young people have the power to change the world for the better," according to its website.
Acknowledging that "bullying is an issue which can affect any one of us, regardless of age, background, gender, sexuality, race, disability or religion," and that "the reach of technology can make it feel unrelenting," William calls the act both "stupid and cruel."
William, his wife Catherine, Duchess of Cambridge, and his brother Prince Harry have each worked to spread mental health awareness and discourage bullying, often surrounding youth. William points out this time that bullying is not limited to young people, and has consequences far beyond the classroom.
"Research shows victims of bullying can become more susceptible to depression, anxiety and suicidal thoughts," William says in the clip.
William made history last month as the first royal to pose for a gay magazine, for a cover story for which he met with bullied LGBTQ youth who "give hope to people who are going through terrible bullying right now," as he put it.
Beyond serving as the face for Stand Up To Bullying Day, William also calls on viewers to actually do something about it.
"It is our collective responsibility to be alert and to be ready to challenge the behavior we see around us," he says in the video.
Head to The Diana Award to learn more.