If dousing your hot chips in chicken salt or smashing a few meat pies isn't enough for you, despair no more. Pringles has just launched two iconic Aussie flavours -- Chicken Salt and Meat Pie.
Much like the OG Australian hot chips version, we'd be popping and not stopping the Chicken Salt Pringles like nobody's business.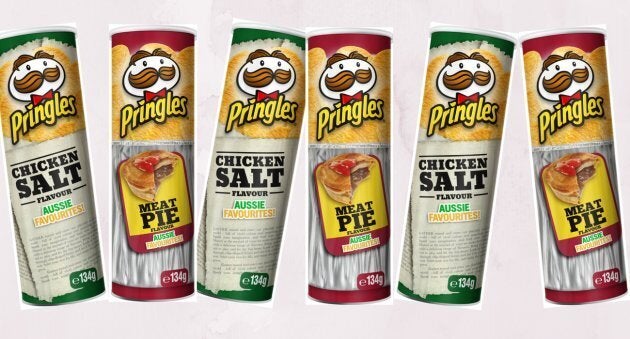 These Chicken Salt and Meat Pie Pringles are limited edition flavours from the Aussie Favourites range, so get your hands on 'em before the next flavours replace them -- like maybe Vegemite Pringles. Or pavlova flavour. Or fairy bread. What a time to be alive.
You can find the limited edition Aussie favourites at your local Woolworths or IGA stores for $3.99.