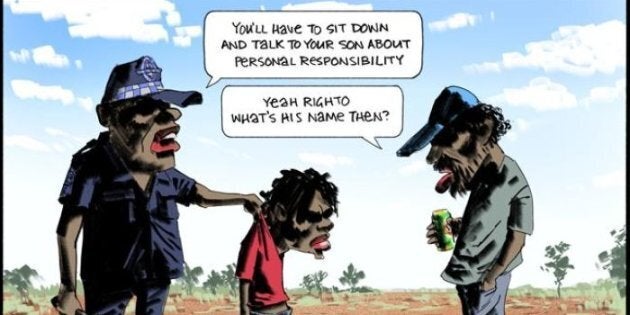 Indigenous families have responded to a cartoon published by The Australian which cast the culture in a negative light by sharing photos of their family memories under the hashtag #IndigenousDads.
Bill Leak's cartoon, published last week, portrayed an Aboriginal man holding a beer can and not remembering his son's name, while an Indigenous police officer holds his son by his collar.
In response, Indigenous Australians have posted their own photos to twitter of real experiences of fatherhood using the hashtag #IndigenousDads.