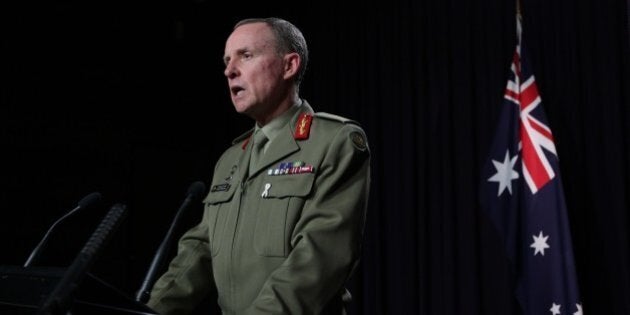 "I don't want you to repeat it but 'The standard you walk is the standard you accept' doesn't belong to me or Cate McGregor," Morrison said on the program.
"It belongs to the Governor of NSW... David [Hurley] I hope you are watching."
Morrison's confession came after a heated discussion, with Q&A audience members questioning the former Chief Of Army's ability to champion diversity as a heterosexual, white man from a privileged background. One audience member said Morrison did "simply what was expected of [him] as Chief of the Army at the time".
While Morrison agreed, Q&A host Tony Jones and Sky News Indigenous Editor Stan Grant leapt to the Australian Of The Year's defence, with Jones pointing out no other senior military member or army head has ever delivered such a speech.
Morrison is also Chair of Diversity Council Australia and sits on the Male Champions Of Change board, created by Elizabeth Broderick to close the gender pay gap in businesses across the country.
The Australian Of The Year also addressed Catherine McGregor's apology for criticising his lack of knowledge of the LGBTI community, claiming he is already meeting with people to further understand the issues.
Queensland Australian Of The Year Catherine McGregor was the highest ranking transgender individual in the Army. Last Wednesday, she said Morrison used her former name in media interviews following the event and called her former boss "a weak choice" for Australian Of The Year.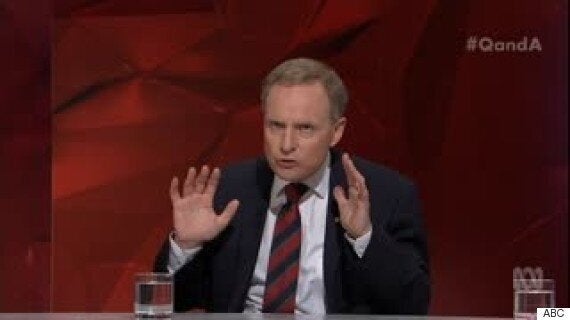 The former Chief Of Army David Morrison was also outspoken on the issue of domestic violence, arguing vehemently against the idea that the rates of family violence are in decline.
"It's not about the statistics, it's about the lives that are being taken and damaged here... it's the greatest social challenge we face and that is domestic violence in this country. Nothing should be said to take our attention from it," Morrison said.
"Get real Australia. We run the risk of being a nation of bystanders comforted by statistics. There are people dying and people whose lives are absolutely ruined as a result of domestic violence and what's more, we are all as a society the victim. That's bulls***."