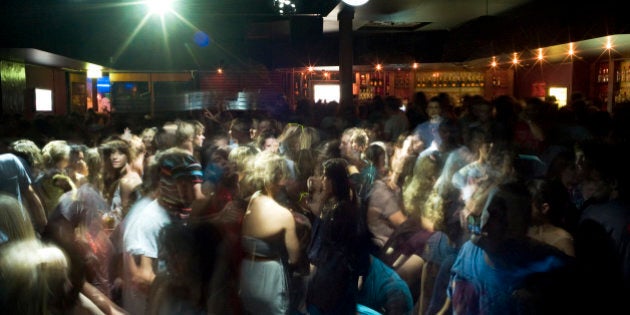 Queensland will introduce Sydney-style lockout laws across the state after the government finally secured crucial crossbench support for the controversial plan.
The QLD Labor government had been stuck without the necessary numbers in parliament to pass the Tackling Alcohol-Fuelled Violence Legislation Amendment Bill 2015, but has now secured the support of North Queensland MPs Shane Knuth and Robbie Katter of the Katter's Australian Party.
In exchange for their support, the Katter MPs have elicited a promise that the government "prioritise funding for mental health programs when framing the 2016-17 State Budget" as well as a commitment that the Working Queensland Cabinet Committee meet in North Queensland, according to a release from the government.
Queensland's parliament only resumed for the year this week, and the legislation is tabled as the first item on the government business agenda for the parliament's sitting on Wednesday.
The laws will see 3am "last drinks" rules enforced in entertainment precincts or 'Safe Night Precincts,' with a 2am last drinks in other areas. In addition "high alcohol content and rapid consumption drinks" will no longer be able to be sold after midnight. Queensland currently has a statewide 3am lockout, but that will be brought back to 1am for venues that are allowed to sell alcohol until 3am.
Another wide-ranging measure will see the possibility that "drug offenders" could be banned from Safe Night Precincts.
However, as in Sydney, the lockouts do not explicitly affect gaming venues. Casinos and adult entertainment venues will be allowed to trade as late as 5am, with gaming venues given approval to trade for two hours after they are forced to stop serving alcohol.
"To promote the development of a diverse night time economy that includes but does not revolve solely around the service of alcohol, the Bill provides clarity that licensees are able to stay open beyond the hours of liquor service to provide other services such as food, non-alcoholic beverages and entertainment," the bill states.
Premier Palaszczuk on Tuesday passionately spoke about her commitment to bringing in the laws, calling some nightlife areas "war zones".
"I've been to the hospitals, I've spoken to the paramedics who've been bashed, I've spoken to the police who are out there in the early hours of the morning basically in war zone situations," she told 612 ABC Brisbane.
The legislation was inspired by Sydney's example of 1.30am lockouts and 3am last drinks in certain spots around the Sydney CBD.
"There is evidence to suggest that measures employed since 2008 in Newcastle, and subsequently extended to certain other areas of New South Wales, such as Kings Cross in Sydney, have been successful in reducing alcohol-related harm. These measures include a reduction in liquor trading hours, an earlier lock out, and limits on certain types of alcoholic drinks after midnight," explanatory notes for the legislation read.
These are the same lockout laws currently facing a wave of scrutiny and criticism in NSW, with impassioned pleas for change to the laws from musicians and nightlife identities, as well as a massive rally planned for Sunday as the government embarks on a formal review of the laws and their effects.
Dr Gavan Palk, of Queensland University of Technology's Centre for Accident Research & Road Safety, said the changes were "long overdue."
But, despite lockouts coming into force in two of Australia's east coast states, don't expect to see them in Victoria, according to premier Daniel Andrews: