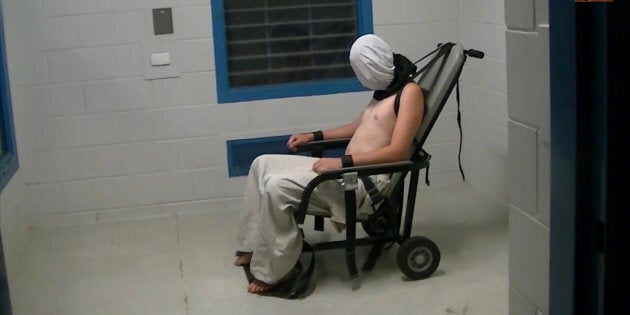 The Northern Territory government is facing calls to raise the age of criminal responsibility from 10 to 12 in the wake of the youth detention Royal Commission, as the fallout from the historic inquiry continues.
The Royal Commission report uncovered shocking treatment of children and young people within the juvenile justice system, with legal experts demanding an immediate NT and national response.
Raising the age of criminal responsibility from 10 to 12 was a recommendation from the commission, which handed down its findings on Friday. Some are now calling on a moratorium on arrests of children under the age of 12.
The fight is focusing on particular recommendations in the report, the implementation of which could have a longstanding impact on youth and youth justice in the Northern Territory. Currently, the minimum age is ten years in all states and territories.
If this recommendation were to be implemented it is likely to have far-reaching implications across Australia. Currently, the minimum age is ten years in all states and territories.
Suicide prevention campaigner Gerry Georgatos praised the call to raise the age of criminal responsibility, telling HuffPost Australia young children are not developed enough to bear the brunt of their actions.
Increasing the age of criminal responsibility a good place to start

The majority of children under the age of 14 who come before Australian youth courts are Indigenous.
In 2015-16, 67 percent of children placed in detention under the age of 14 were Indigenous -- the concentration is even higher among those aged 12 or younger.
Nationally, 73 percent of children placed in detention and 74% of children placed on community-based supervision in 2015-16 were Indigenous.
"Raising the minimum age of criminal responsibility opens the door to responding to children's needs without relying on criminalisation, given its short- and long-term negative impacts," writes UNSW's Sophie Russell and Chris Cuneen.

Source: UNSW
"If you believe in them, they believe in themselves," he said.
"If an 8-year-old, a 9-year-old or a 10-year-old have reduced themselves to abhorrent behaviour, then cognitively they are not fully there. This is not about criminal intent. It is not part and parcel of an eight or 10-year-old's life to have criminal intent.
Cognitively, it's a health issue. Cognitively, it's a well being issue.Gerry Georgatos
The commission also called for children under 14 to not be ordered to serve detention unless they've been convicted of a serious and violent crime against a person, and for the current Don Dale Youth Detention Centre which sparked the inquiry to be closed.
North Australian Aboriginal Justice Agency (NAAJA), David Woodruff, told the ABC he wants an immediate moratorium of detention on children under 12.
"Fundamentally it entrenches a young person, who is more likely to come into that system, to a system of detention, of missed life opportunities, of disconnection from families," he told the national broadcaster.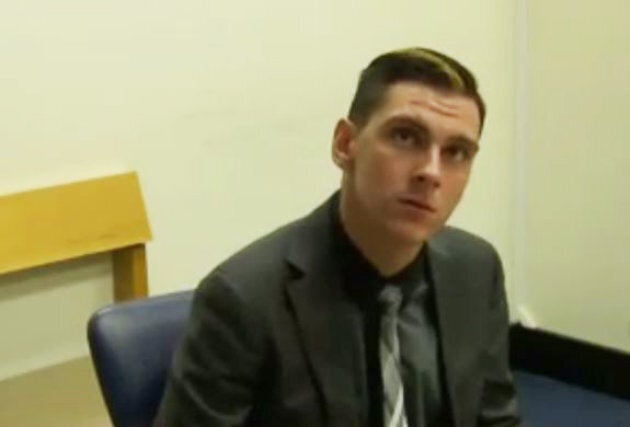 It's a view shared by the Law Council of Australia.
"Children belong in their communities, with their families and support networks. The detention of children should be a last resort and never a first-step," Law Council President Fiona McLeod SC said in a statement.
She said raising the age of criminal responsibly is a game-changing recommendation that, if adopted, will drastically alter how the criminal justice system views the criminality of some of the country's youngest children.
A 10-year-old's brain is drastically different to that of a teenager's. The Royal Commission's recommendation reflects this in the most decisive way.Fiona McLeod
Mcleod said the report demonstrated that 'tough on crime' approaches do not work.
The NT has the highest rate of children and young people in detention in Australia, with an overwhelmingly disproportionate impact on Aboriginal and Torres Strait Islander children.
"This is clearly a backwards approach – there must be more funding for the beginning of the cycle, with an emphasis on early intervention, prevention, rehabilitation and community-led diversion programs." McLeod said.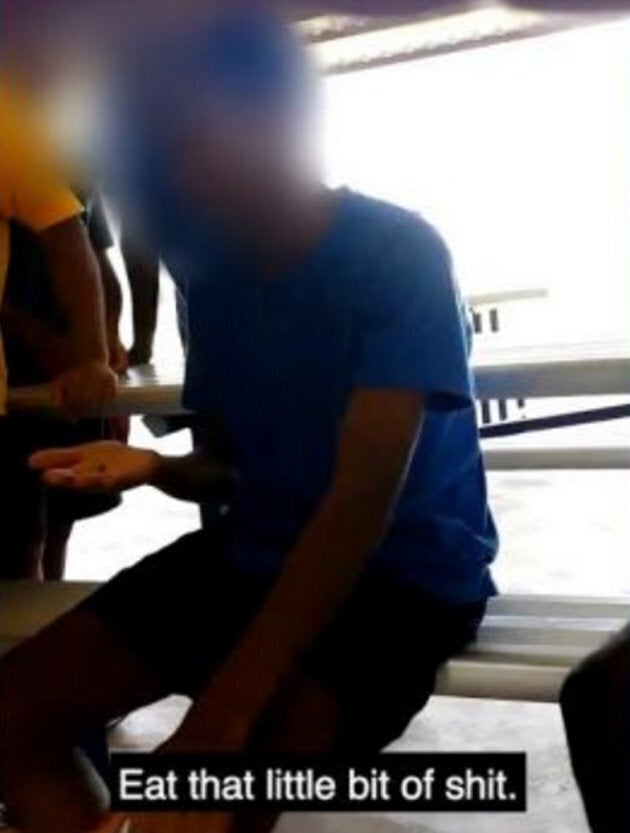 Scapegoating 'Not Good Enough'
As the fallout continues, Indigenous groups have taken to the airwaves to demand ministers be held accountable for the commission's findings, and not just low-level guards.
"But I would be really unhappy if it was only those sorts of actions were being taken at very low-level, operational sort of staff."
Other jurisdictions should not seek cover in the shadows while the NT is under the spotlight, said Aboriginal & Torres Strait Islander children's group Family Matters.
"[They should] use this as an opportunity to reflect on the operation of their respective systems -- all of which show disproportionate representation of our children –- and prioritise reforms to fix what's broken," Family Matters Co-Chair Natalie Lewis said in a statement.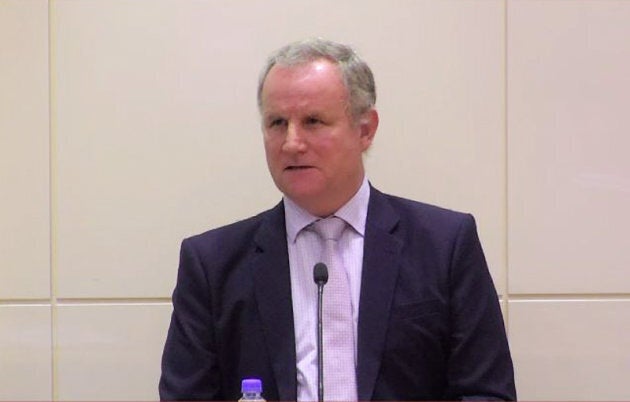 'Feeling Vindicated'
The report slammed former chief Minister Adam Giles for his "apparent ignorance" of the youth detention crises, and there's a political problem brewing for current Chief Minister, Michael Gunner.
The Commission singled out former corrections ministers John Elferink and Gerry McCarthy. McCarthy now sits in cabinet.
Following the Royal Commission, the NT Government has announced in principle support for:

Introducing supported bail accommodation to keep young people out of detention;
Introducing one Act for child protection and youth justice;
Expanding the Office of the Children's Commissioner to become a Children's Commission with powers that include the monitoring of the implementation of the Royal Commission and an Aboriginal Co-Commissioner;
Implementing a public health approach to child protection with greater involvement of the Aboriginal Community Controlled sector in family support and early intervention; and
Creating a greater emphasis on diversion at the point of police contact and alternatives to detention.
It has also committed $50 million towards setting up youth justice infrastructure, and is seeking a similar contribution from the Commonwealth Government.
"If we were to make a judgement call right now on anyone who had made a mistake in youth justice we would have a very small workforce," Gunner said.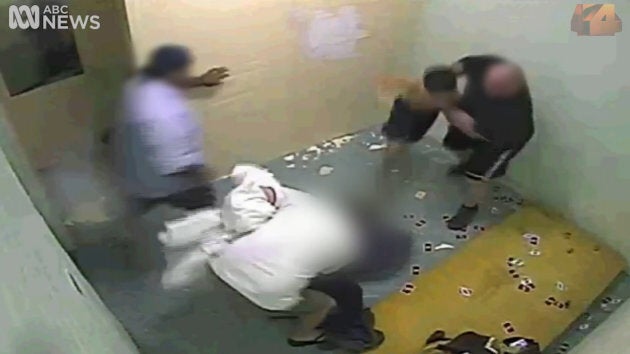 "What they haven't recommended is a single criminal charge to be lodged against any human being associated with youth detention in the Northern Territory," he told the ABC.
"That is a million miles away from the comparison of Abu Ghraib barbarism and torture of which the NT Government stood accused."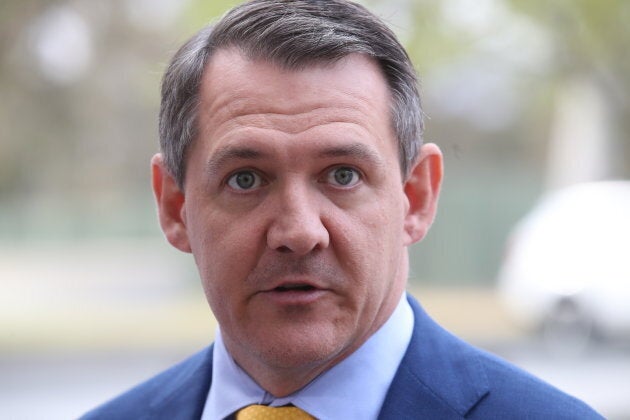 Elferink maintained he did what he could while in government, and accused the National Broadcaster's 'Four Corners' program for withholding "vital information" from the Australian people.
"It does come back down to money, if I had $200 million to spend when I was the minister, instead of the mere $1 million of discretionary funding, I would have built a new child detention facility," he said.