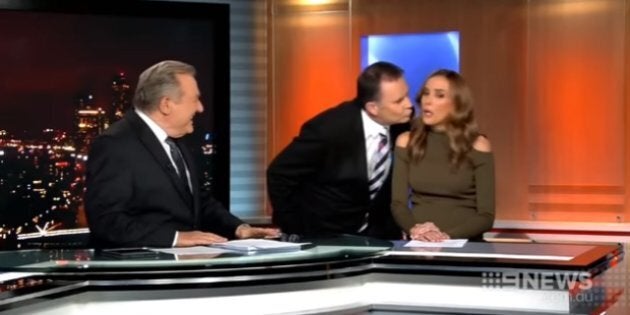 Get ready to cringe as you watch Tony Jones swoop in to give pregnant Rebecca Judd a farewell kiss, but it doesn't go to plan.
It was the Channel 9 weather presenter's last shift before maternity leave when Jones tried for a friendly peck but she was having none of it.
There were no hard feelings though, with the pair laughing it off and Judd posting a message on Instagram thanking the Nine News Melbourne family for all the laughs.
Good luck to Judd and her footballer husband Chris for the big day.