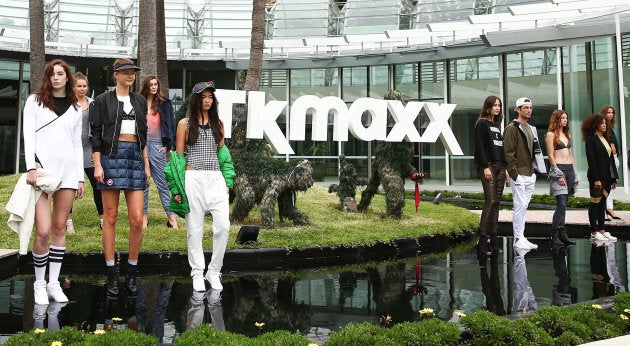 Anyone who is a keen bargain hunter and likes to travel will have trawled the racks of a TK Maxx store in the U.K or Europe. Now the retailer is opening in Australia with 35 stores in the Eastern States by the end of May.
"T K Maxx is a different shopping experience," spokesperson Tess Buenen said at the brand launch in Sydney on Tuesday.
"We are not like any other retailer out there. We are not a discounter and we are not an outlet store. We're what's called an 'off price' retailer. What that means is that we bring thousands of brands from all over the world -- international labels, up-and-coming names and big brands you know in love -- all at an incredible saving to what you would find in a department store or high street specialty store."
Although the business stocks a wide range of different brands and products across men's women's and kid's fashion as well as homewares, luggage, beauty and toys, the retail model is a little different from that of your traditional department stores.
"Off price retail is a unique thing [we are bringing] to Australia. How we do it is that we have thousands of buyers all over the world that are out there looking for great currencies in fashion and homewares," Buenen said.
"That's a really important point to note -- that the majority of product we have in our stores is actually 'current season product'. Our buyers find deals in lots of different ways. For example, if a department store cancels an order, or if a manufacturer makes too much product, or if a vendor wants to close out product at the end of a season, we go in and negotiate great prices on that product and then we pass the savings onto the customer."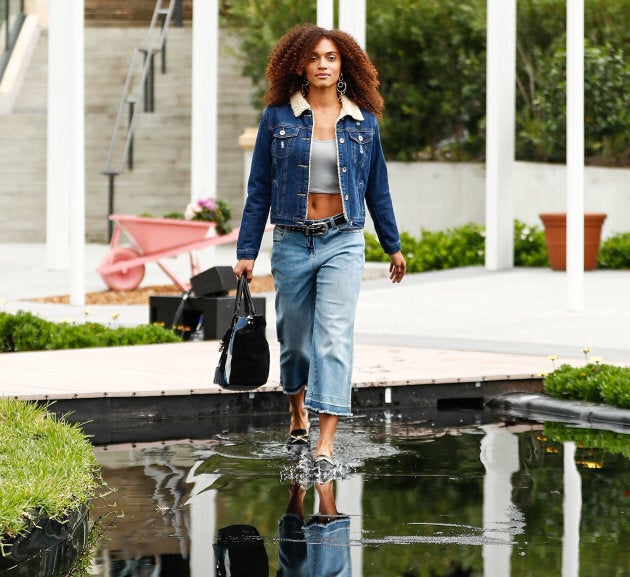 As for the brands that are stocked, TK Maxx are a little cagey on the details, though we can confirm that we spied Mink Pink and Puma among the labels on show during the brand launch runway.
"We have a long standing global practice not to talk about the brands we stock or the vendors that supply us. That's for two reasons. The first is that it is actually one of the ways that we negotiate great value on our product is that we make a commitment to our vendors and suppliers that we won't talk about their brands or their products in our stores," Buenen said.
"The second reason is that we actually get new deliveries with thousands of items hitting our shop floors every week, so our merchandise turnover is incredibly fast -- what you see in a store one day may not be there tomorrow, so we don't want to disappoint our customers by communicating that we have some brands that may be there one day but not the next."
TK Maxx has plans to open stores in former Trade Secret locations by the end of May in Melbourne, Brisbane, Sydney, Cairns, Townsville, Toowoomba, Newcastle, Wollongong, Canberra, Albury, the Sunshine Coast and the Gold Coast.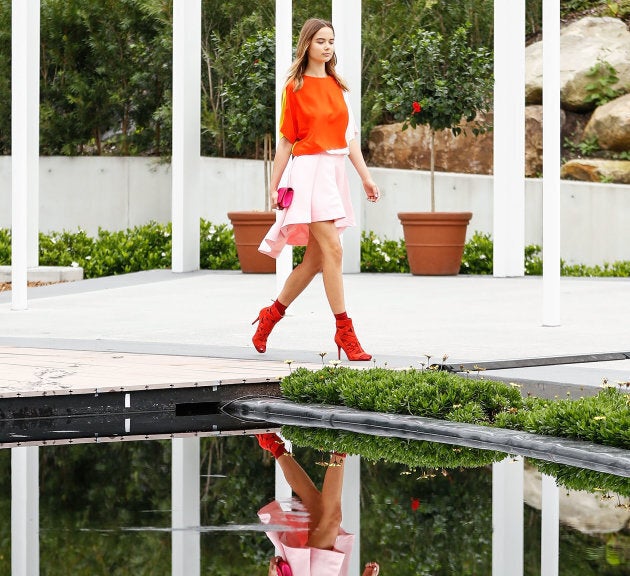 ALSO ON HUFFPOST AUSTRALIA
Popular in the Community