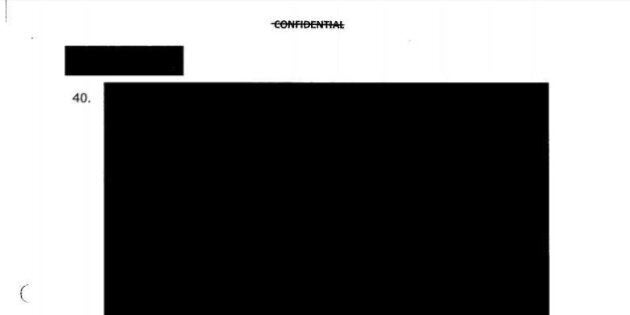 A report reviewing the federal government's decision to remove Save The Children staff from Naura in 2014 has found the department acted within its legal rights, but could have taken a different course of action.
The Department of Immigration and Border Protection (DIBP) released the independent review -- called the Doogan Review -- just before 6pm on Friday and redacted large segments, about 11 of the 29 pages, of the report "to protect personal information and information given in confidence by individuals".
The review -- commissioned by the Department in May 2015 -- found the DIBP were "contractually entitled" to remove Save The Children staff.
"However, it also found that the information available at the time the removal clause was activated did not warrant issuing the removal," the summary of the report said.
In October 2014 nine Save The Children staff were deported from Nauru after being accused of encouraging asylum seekers to protest.
Staff were later cleared in an inquiry led by former integrity commissioner Philip Moss.
The latest review -- conducted by Adjunct Professor Christopher M. Doogan -- clears the Department for any wrongdoing following the Moss report.
Save The Children's contract was not renewed in August and Transfield have since been contracted to Nauru by the Department.
Most of the report's key findings, and summary of the events which led up to the decision to remove Save The Children staff, were redacted.