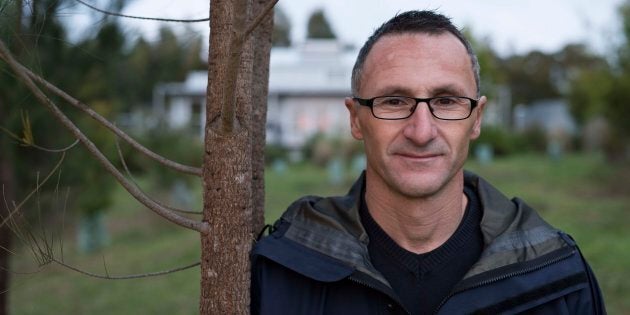 Richard Di Natale has hit back at reports claiming he had not declared his farm on his interests register, and that his family paid au pairs just $150 a week.
Di Natale denounced the report almost immediately after it was published on Thursday night, calling it a "disappointing beat-up" on Twitter, and on Friday published a lengthy response on Facebook.
"I want to start by saying really clearly - the media beat up is just wrong," he wrote.
"I have a little farm as some of you would know, and from the moment I took office the farm was declared. Because it's a small working farm I declared it under my interests as a business interest and under Lucy's name as well," he wrote.
He also hit back at the au pair claims, stating that the total package of benefit to the employee was around $500 a week for 25 hours work, once room, board and other expenses were taken into account. The package, $20 per hour, is above the national minimum wage of $17.29 per hour.
"We went to a specialist employment agency to get some advice on pay rates and based on that advice we offered a package of close to $500 for 25 hours a week including rent, meals and sundries.
What the newspaper did, was fail to take into account accommodation, meals and sundries," Di Natale said.
"We had a really positive experience with au pairs, and were rigorous in making sure that we did the right thing by them. That's why this story is so disappointing."