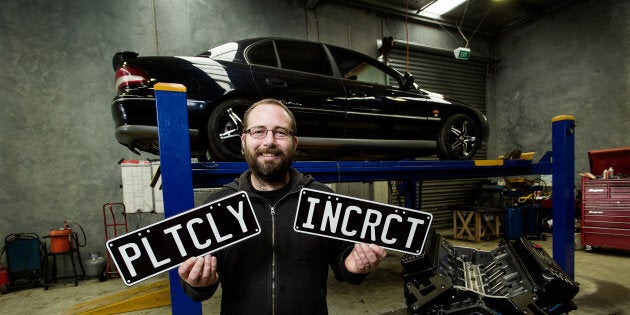 A common criticism of our political system is that politicians have no idea about the concerns, thoughts and priorities of the common man. With many of our leaders coming from privileged families, rich backgrounds and lucrative high-flying former jobs in the banking or law or finance sector, claims of elitism, being out of touch, ivory towers and silver spoons freely abound.
But nobody could really accuse Ricky Muir of fitting comfortably in that club.
Muir, the Senator for Victoria, had one of the strangest paths to federal parliament in recent memory. A sawmill worker and passionate car fan from country Victoria, the man himself received just 479 first preference votes -- that's 0.01 percent of the vote -- while his party, the Australian Motoring Enthusiasts, got around 17,000 in an election where the votes needed to win a Senate seat was more than 480,000. However, thanks to a complex series of preference flows, Muir fluked his way into the upper house with a record low vote. As it became clear that an absolute unknown would be holding a powerful position in the Senate, pictures of Muir with hotted-up cars in rural spots emerged. Muir says it took a long time for him to be taken seriously in his new career.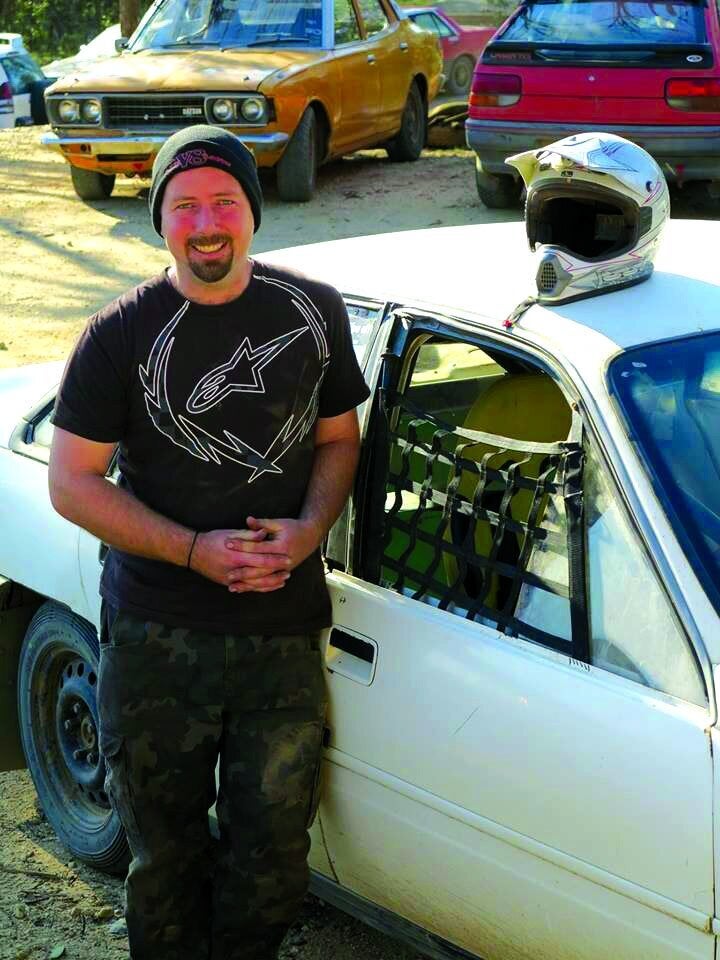 "You can go back to early interviews, social media, opinion pieces, and there was a certain degree of snobbery, like I didn't belong," Muir told The Huffington Post Australia. He's walking around a Melbourne shopping centre, deep in the midst of an election campaign that many political pundits claim will see him relegated to a one-term wonder and turfed from the Senate and replaced by a higher-profile candidate -- possibly broadcaster Derryn Hinch.
"Decisions in Canberra affect the lives of everybody, so whether you're a high end banker travelling the globe or a timber worker in Gippsland, the decisions affect you, so it's right to have a diverse number of views in the Senate. That's been imprinted on my mind. If I was to leave the Senate, I want people of diverse backgrounds, not party backgrounds."
The early commentary he refers to includes the infamous interview with Mike Willesee where Muir was roundly mocked for his inexperience, as well as being unable to define "balance of power". That interview was a rare public appearance for the quiet politician, who admitted he intentionally avoided the spotlight in his early days. But he wasn't just sitting in his office, ignoring his emails and hoping the phone wouldn't ring -- he says he was learning, studying.
"I wasn't media savvy," Muir said bluntly.
"I took advice to lay low. It ended up being a position where I was uncomfortable to take on, on my own. I needed to understand the role I was taking on. Coming from my background, I had no experience dealing with politicians. I had a great deal to learn in a short time, and thought this was a responsibility I needed to get my head around."
Muir was officially sworn in as a senator in July 2014. It would be another eight months, March 2015, before he made his maiden speech. He brought the house down. A maiden speech is the chance for a politician to announce themselves to their colleagues, the Canberra press gallery, and the country, but it is not often that a speech is so honest, raw and frank as Muir's was.
"Before 7 September 2013, I did not own a single suit and I had no intention of ever owning one," he said, standing before a chamber of senators no doubt wearing suits worth more than sawmill worker earns in a month.
"Our Senate and the decisions which govern our lives should not be solely represented by the political class," Muir declared. He spoke of growing up poor in a working class family, "below the poverty line" he says, watching as friends wore expensive clothing or went on nice holidays, while the Muir clan watched on. He spoke of how even tiny tax increases or cuts to benefits can have a massive impact on the working class.
"To everyone sitting in this chamber, if you think $20 a week is nothing, or just a pack of cigarettes or a few beers, you have never lived in the real world," he said.
"I can tell you, as somebody who was not born into wealth, who has had to work my way up with absolute honesty, that working-class Australia is absolutely sick to death of working our lives away just to pay the bills and having to struggle to spend the very money we work hard to earn on actually enjoying our existence rather than feeling like a slave to the dollar."
Social media and the media industry lit up. Headlines like 'Ricky Muir wows them in the Senate' abounded. More than a year on, Muir says he still gets goosebumps from thinking about making that speech.
"That was when I found my voice, when I got to put my voice on the parliamentary record forever. To get to talk about myself, to have it received so incredibly well, was amazing. I walked out of the chamber after shaking hands with other senators, and social media was flooded with headlines after," he says.
"It was a moment that will give me goosebumps for the rest of my life, presenting myself to the political elite and having it received well."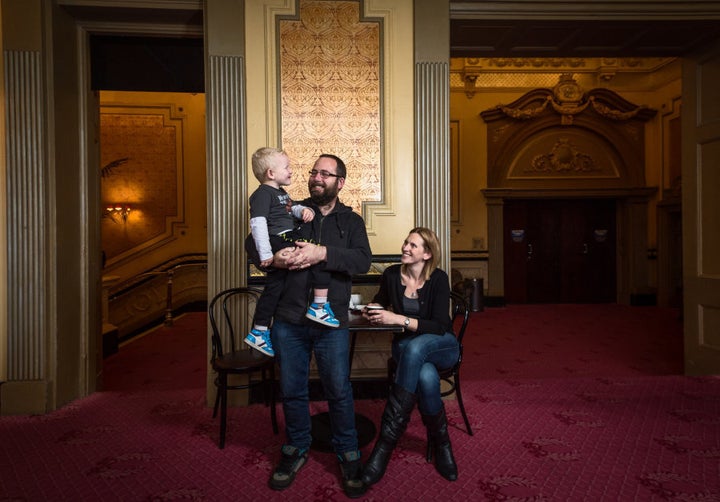 "Before politics, I could go buy a loaf of bread and get home in record speeds. I was never a shopper, I liked being home, tinkering in the shed. Now going for a loaf of bread, it's a few hours of constituency work, being recognised in the street," Muir laughed.
"That's a massive life change, anywhere we go. I try to make myself as accessible as possible, people will come up and have a chat, be polite enough to say they agreed or disagreed with me, they liked my speech, whatever it was."
Another Muir revelation made huge headlines and won him more supporters in November 2015. Appearing on the ABC show Kitchen Cabinet, Muir said that he once would have disowned his son if he were gay. After soul-searching, Muir's views changed, and he has since become a supporter of marriage equality. He takes a pragmatic view on the topic when he ask him about it.
"Certain parties would say country people aren't ready for [marriage equality], but I live in country Victoria and I speak to a lot of people, and a lot of people say that 'at the end of the day, all people should have the same rights and equality is equal'," Muir told HuffPost Australia.
"Some people are rusted-on no, and they have the right to be represented in parliament. It's a hard one. I would like to see it resolved, and a vote happen, and of course in the positive."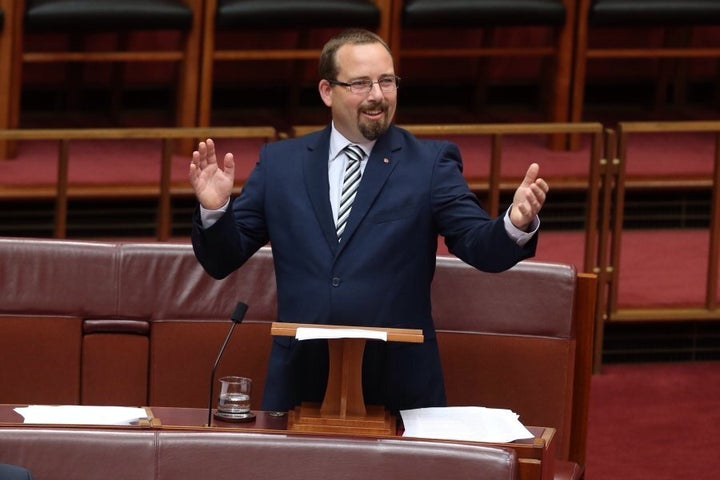 Muir was one of the unlucky senators elected in 2013 -- alongside the likes of Jacqui Lambie, Glenn Lazarus and David Leyonhjelm -- who were short-changed by the current double dissolution poll. They would normally have expected a six-year term, as per the schedule of the upper house, but have been forced to run for re-election after less than three years. That is largely by design of the government, with Prime Minister Malcolm Turnbull calling a double dissolution poll in the hopes of dislodging the cross-benchers who have blocked many pieces of legislation he was keen to push through -- in particular, the bills to reintroduce the Australian Building and Construction Commission. The Liberals and Greens also teamed up to push through Senate voting reforms which would make it far more difficult for candidates like Muir to ever be elected to the upper-house again.
"It was a boy's club, the minor parties were locked out, we knew they would lock us out," Muir said of the process that led to the voting changes.
"It could have emotionally wrecked someone. But I stood up to be a representative, and there's nearly 40 parties on the ballot paper in Victoria, there's people out there feeling they're not being represented."
Muir also criticised the rushed nature of the changes, fearing the reforms -- which will change how many boxes voters need to tick on their ballot forms (more on that here) -- will confuse the electorate and lead to chaos.
"I asked if the [Australian Electoral Commission] would have time to thoroughly explain the changes, because after 30 years people still don't understand the old system. Here we are a week from the election, people don't know if they have to 'vote one,' vote one to six, vote as many as possible. It has already failed. Whether the result is positive for myself or not, people will end up voting for people not their intention, and that's adding insult to injury."
Muir is realistic about his chances of re-election, but not giving up hope. He has spent much of his time campaigning in very on-brand locations for his Motoring Enthusiasts party, like car rallies.
"I remember having a conversation with my wife a while ago, I had a cheesy grin on my face after using a word I wouldn't use normally. I said to her, 'this job has really grown my vocabulary'," Muir laughed.
"Nobody is really doing any polls on the Senate, but there is reasonable evidence that four spots will go to [minor parties]. I feel like I have a responsibility to get back in there, be a thorn in the side [of the government]."
"But if not, I will be happy, no regrets. Every decision I've made has led me to this moment, I'd never regret that. If I had the opportunity again, I'd skip the apprenticeship stage and jump into it. But it was important, I had to learn to cut through the crap and get the right information."