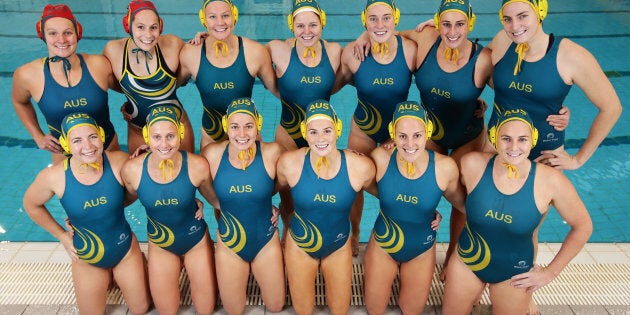 The bad luck keeps on coming for the Australian Olympic team, with at least four members of the women's water polo team struck down by a stomach virus just days out from their first match.
Chef de Mission Kitty Chiller announced that four female competitors would be kept in isolation, away from the rest of the team, for at least 48 hours while they deal with the gastroenteritis-style bug. It will be a race against time, with the team's first match on Tuesday against Russia.
"Their flight was delayed out of Rome and four of the athletes, none of the officials, but four of the athletes have contracted gastro," Chiller said.
"Dr David Hughes will keep a close eye on them and they'll stay in there for 48 hours until after they're all cleared."
"There will be no interaction between anyone and the village for the next 48 hours."
The women's team will be hoping for another strong result, after back-to-back bronze medals in 2008 and 2012, and a gold in 2000.
The team has been training in Europe in the leadup to the Games, and reports state the illness may have been picked up there. Bronwen Knox, one of the team members, posted on Instagram that the team had to endure 36 hours of travel to get to Rio, including an unplanned stopover and lengthy wait.
As we reported yesterday, it hasn't been the smoothest run for our Rio squad. Fire alarms, evacuations, thefts and more have already distracted our athletes, so here's hoping things settle down for them so they can get back to focusing on what they should be -- the pools, the tracks, the fields and the courts.