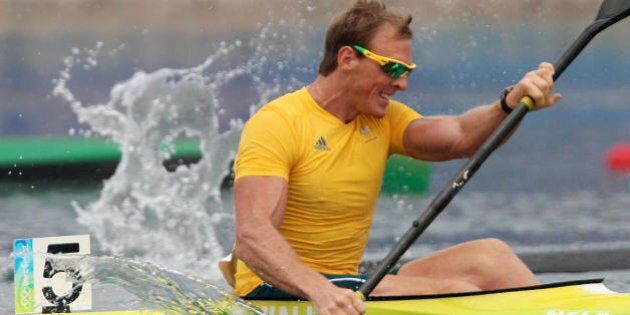 Kenny Wallace is an average Aussie bloke. Spends his weekends mowing his lawn. Helps out with the kids. Loves the beach. Just one other minor thing about Kenny you might like to know; he's an Olympic gold medallist.
At Beijing 2008, Wallace mowed down his good mate and current training partner Adam van Koeverden of Canada to win an unexpected gold medal in the K1-500m kayak event. It happened in the last 24 hours of competition as Australia went on a late gold medal blitz thanks also to pole vaulter Steve Hooker and diver Matt Mitcham.
Those two guys are household names. But hands up who remembers Kenny? To refresh your memory, we caught up for a chat as he was named this week to head to his third Olympics in Rio in August.
(You can watch Ken's Beijing 2008 gold medal race below.)
Ant: Hi Kenny. We start by asking every sportsperson this; who would win a fight between a kangaroo and an emu?
Kenny: A kangaroo. I don't know why, I just reckon it would.
Ant: I'm an emu man myself but I'll take your word for it. So you're off to you're third Olympics. Woohoo!
Kenny: Yeah it's like a dream come true in that I'm able to maintain the lifestyle that I live. If I wasn't doing this sport I wouldn't get to take my sons to all these cool places. I was on my way home from the national championships in Perth recently and I was on the plane and had my eldest son who's nearly three leaning against the window and I was thinking 'How cool is this taking my kids around Australia and around the world?' We're living a lifestyle that I just love.
Ant: Can your (almost) three year old paddle?
Kenny: My wife strapped two wooden spoons together for him recently. He's got the concept and the idea of it for sure.
Ant: Love it. What's the coolest place you've been to compete?
Kenny: I think Budapest is a really beautiful city but then some of the most spectacular training I've done is in St Moritz, Switzerland. You're up there paddling in a lake that is surrounded by these 3500m high snowcapped mountains. It can make you feel quite insignificant. Tel Aviv in Israel was different again. Just seeing people the different lifestyles that people live is pretty amazing.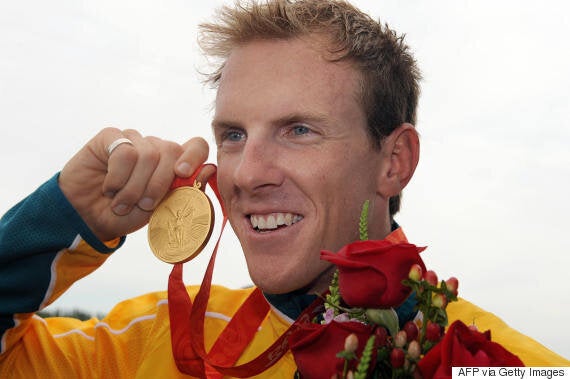 Another one of these, please. Wallace in 2008.
Ant: What do you do when you're not training? I assume you have to work, right?
Kenny: Yeah, I work for Gold Coast City Council as a lifeguard.
Ant: You were doing that eight years ago when we last spoke. You must love it.
Kenny: I do. Have you ever met anyone that goes to the beach with a frown on their face? I love surrounding myself with happy people constantly. And hey, look at the office I get to work in.
Ant: Good point. I've actually seen a video of you where you've spoken about the importance of a positive attitude. You said you don't perform well when you're unhappy. What makes you unhappy?
Kenny: I hate people taking things for granted. It pisses me off a bit to see people who don't appreciate what they have in front of them. I'm also unhappy when my family isn't going too well or when I'm starting to get really tired at training and not performing at my best. If I've had a bad week in training, unfortunately a few people would know about it.
Ant: So how do you snap out of it?
Kenny: I step back and just relax. Sometimes I get wound up in all the wrong things I don't need to. Washing the car and mowing the lawn is a good way to relax. I especially enjoy mowing the lawn. There's a sense of satisfaction in mowing your own lawn. You can see what you've done.
Kenny: It's big enough. I've been mowing twice a week because it's growing so fast at the moment. So obviously I'm pretty relaxed right now.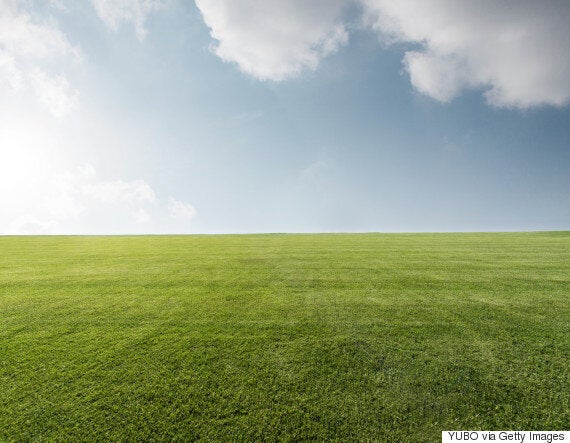 Kenny just saw this pic and totally blissed out.
Ant: Lawn therapy. I can relate to that. What about your overall motivation, Ken? You're 32 now. What keeps you fresh after all these years paddling?
Kenny: I guess the older you get the smarter you get in training. You just stop doing the stuff that's not required and become more efficient. The big turning point for me was in 2013. I had Nixon, my first boy, and it put life in perspective. I thought, 'Hey, this is just a sport', and since then I've probably had my best three years of competition. At last year's world championships I won two golds and a silver. I'd never been able to do anything like that.
Ant: We hear a lot about Olympic "supermums" but are you a superdad who can change a nappy faster than a speeding bullet?
Kenny: I feel like I do have all the skills, although I don't have boobs so I can't accommodate the youngest one in that area. But I wouldn't be able to do it without my wife Naomi. She's definitely a supermum.
Ant: I understand you'll likely tackle the team events events rather than individual races in Rio.
Kenny: Nothing's confirmed yet but it's looking that way. Probably the K2-1000m and maybe the K4-1000m.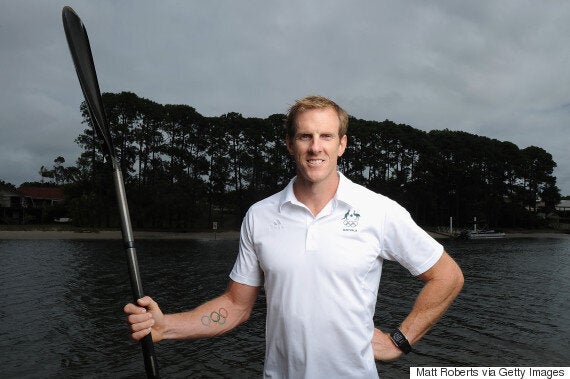 Kenny at this week's team announcement.
Ant: You said the Rio course might be difficult because of the wind and a few things in the water. What things in the water? Dead bodies? Car wrecks?
Kenny: No dead bodies, no cars. When I was there for an Olympic test event there was a bit of weed in the course which got caught on the boat's rudders. That was like throwing an anchor out. But I don't think that'll be a problem come the Olympics. What worries me is the course is very open so it does have potential to get really windy and sloppy. There could also be a lot of boats out there from safety boats to media boats to spectator craft so the wakes could be an issue. But it's pretty spectacular and pretty cool. There are big hills on one side and high-rises on the other and you're still only a kilometre from the beach. You can really smell the salt air.
Ant: You'll feel right at home then.
Kenny: It's like a cross between Surfers Paradise and Bali.
Ant: What sort of people are kayakers? Are kayakers nice? Tell me a story about kayakers.
Kenny: Well we're a small sport so most people get along pretty well. At the moment I'm training with Adam van Koeverden, the Canadian guy who won silver behind me in Beijing and who has been racing against me head-to-head for so long. We've got everything to lose and everything to gain in our races but before the race we're shaking hands and joking around. After I won in Beijing, Adam came straight over and congratulated me. Having genuine mates is what makes our sport so special and what makes me enjoy it so much.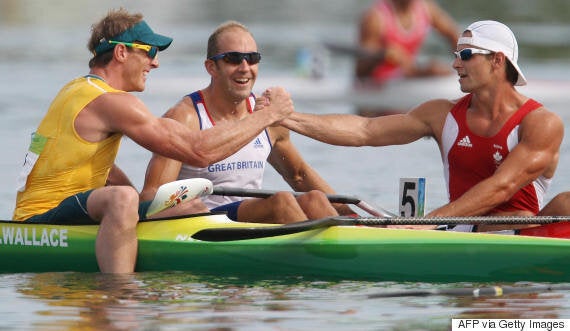 That's Canada's Adam Van Koeverden on the right and bronze medalist Tim Brabants in the middle.
Ant: So apart from being a good bloke, which clearly helps, what makes a good paddler? Strength, technique, rhythm? You tell us.
Kenny: You do have to have strength and the right technique. But I think perseverance and a good attitude that it's not going to come overnight is what makes a good paddler. Lots of people have a good technique and a lot of talent but they don't appreciate the hard work. They might do enough to make a final but podiums are a whole new ball game.
Ant: And can we expect to see you on the Rio podium?
Kenny: My goal in Rio is definitely to come home with a medal. I'd be happy with a silver or a bronze but but the ultimate goal is coming home again with that gold .
Ant: We wish you well in that quest, Ken. Thanks for talking to The Huffington Post Australia.