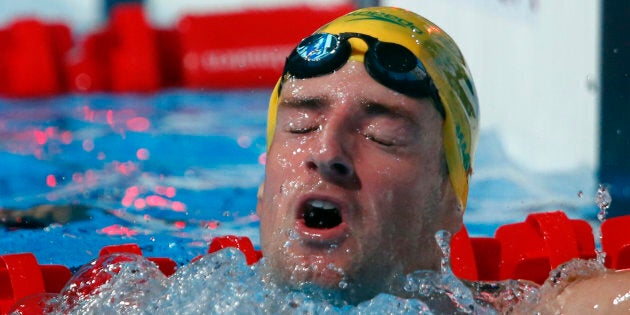 James Magnussen is off to the Rio Olympics after all, after world swimming's governing body FINA confirmed Australia's quota spot in the 4x100m freestyle relay overnight.
Magnussen missed Rio Olympics selection in his favoured individual events, the 50m and 100m freestyle, at the Australian Olympic trials in Adelaide in April. At that stage, the relay team had not yet qualified, and it appeared his Olympic dream might be over.
Now 25, the hulking, almost two-metre tall swimmer from Port Macquarie was the emblem of Australia's failure in London on both the behavioural and swimming front. He was involved in the Stilnox scandal before the games, and carried himself with a little too much swagger for most people's tastes.
When he missed gold in the 100m freestyle in London by just one hundredth of a second, it all seemed to make sense. A longer fingernail and the whole narrative would have been different. But what happened happened. To the humble go the spoils. And this bloke was the opposite of that.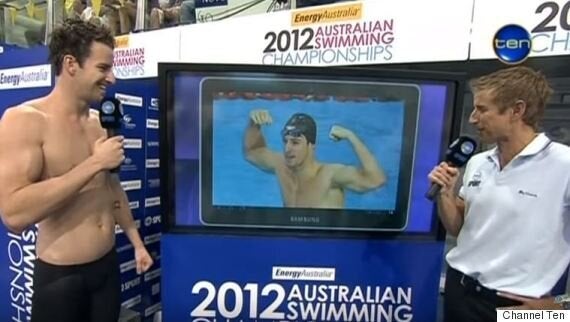 But then something changed inside James Magnusssen. Call it remorse, call it introspection, call it growing up, call it a fish if that's what you feel like calling it. But James Magnussen is different now.
After missing an individual swim in Rio at the Olympic trials, Magnussen cut an immensely likeable figure in defeat. Your humble correspondent went a bit crazy with the aliteration back then, calling him "magnanimous, magnificent and magnetising".
"I'm shattered," he said poolside after finishing fifth in the 100. "I've done everything I could to get into shape. Those guys just raced a better race tonight. That's how strong Australian swimming is at the moment and I'm going to do my best to contribute to that team."
When he said that, there was no guarantee he'd get the chance. But now he will.
The relay qualification period ended on 31 May, and the men's relay swim of 3:12.26 at the Australian trials has the team ranked third in the world over 2015-16. Only (3:10.74) and Russia (3:11.19) have swum faster over the past 18 months.
Joining Magnussen in Rio will be Matthew Abood, who finished 5th in the 100m in Adelaide and will be one of Australia's oldest Olympic swimming debutants at 30.
James Roberts, who finished third at the trials, also makes the team. The relay will also feature 100m superstar Cameron McEvoy and Kyle Chalmers, who finished second at the trials. Here's a replay of that race.
Interestingly, James Magnussen's form is getting better and better. This week at a meet in Santa Clara, California, Magnussen won the 100m freestyle. He beat Kyle Chalmers, who will swim the 100m in Rio.
Magnussen was still getting back to his best at the Olympic trials in April. He had a forgettable 2015 marked by shoulder surgery and back issues. He probably wasn't at peak fitness yet, which made the way he handled his disappointment on the Adelaide pooldeck all the more impressive.
Had he qualified for an individual swim in the 100m, Magnussen might just have given it a shake. We'll never know.
The relay's better than nothing. And it'd sure be a great redemption story if the man who admitted he was too arrogant before London became the calm force behind a team gold medal in Rio.