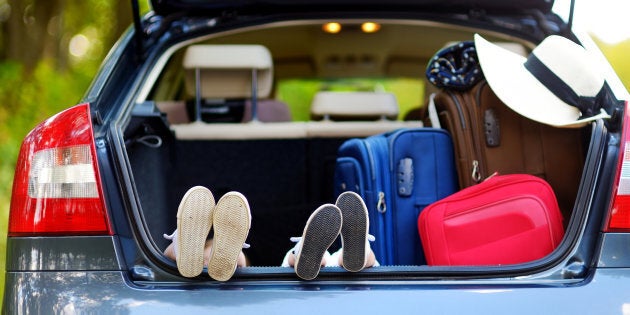 Road trips can be the bane of every parent's existence.
Once your kids have run out of movies to watch and you've exhausted all possible 'I Spy' clues (it's hard to pretend you don't know 'trees' is the answer when they've used the letter 'T' 15 times), what's left to do?
One way to keep your little ones from going car-crazy is to have ready a good supply of healthy, easily accessible snacks for them to chew on. Hangry kids is not something you want on a five-hour car ride.
"By bringing your own snacks you have control over the sugar, salt and fat you're providing," Maria Packard, accredited practising dietitian and spokesperson for the Dietitians Association of Australia, told The Huffington Post Australia.
"Some of the more popular commercial kid snacks can tend to be a bit high in salt and fat -- things like chips, savoury crackers and packaged foods that are highly processed. Usually the types of fat that can be in these foods are the unhealthier fats and saturated fats. This is what we really want to avoid."
Healthy foods have to be enjoyable -- expose them to a range of colourful whole foods and make them easily accessible.
Bringing your own healthy snacks is also a good way to make sure your children are getting important nutrients for optimal health.
"Basically, you're setting your children up with good eating habits for life. If they're used to eating, and you're exposing them, to a variety of foods (and the whole family is partaking) you're helping them to like these foods for the rest of their lives," Packard said.
According to Packard, the key to making healthy foods more enjoyable is variety and colour.
"Healthy foods have to be enjoyable -- expose them to a range of colourful whole foods and make them easily accessible. Children are very good at regulating appetite, meaning they usually eat for hunger, so having fresh foods chopped up and ready to go is really important," she said.
"Introducing healthy snacks means you're ensuring they're getting a wide range of important nutrients they need between meals, without overfilling."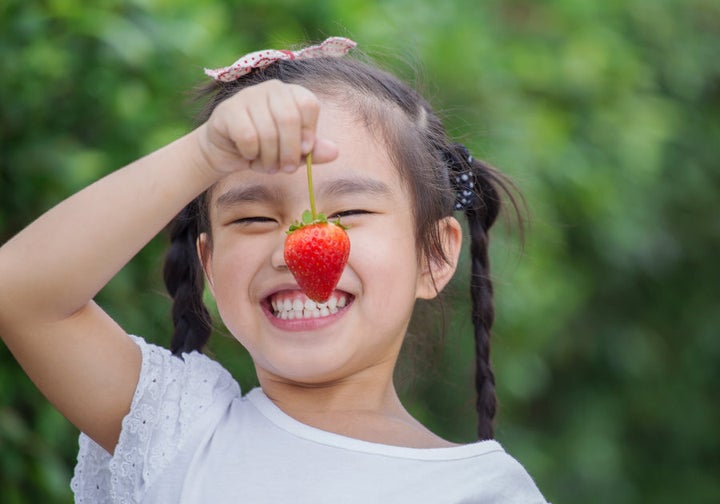 Step one: plan ahead
When heading off on a road trip, Packard's top tip is to plan ahead.
"I think that's probably the secret (or the challenge) -- to plan to bring your own healthier options or thinking about where you're going to stop on the road trip to get some healthier options when you run out," Packard told HuffPost Australia.
"If you plan your healthier snacks and treats, then everyone's less inclined to eat the treat foods the whole the time."
Step two: get an esky
"I usually recommend starting off with packing a cooler bag or esky. I think it makes the food a bit more palatable, especially for fresh ingredients. Make sure you also have water packed."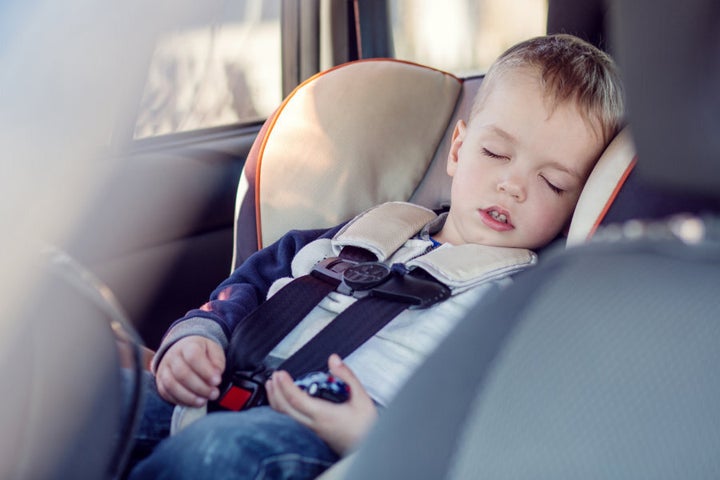 Step three: get packing
"Dips like hummus or tzatziki are a great snack as kids tend to like those. You can chop up veggies so they're ready to go," Packard said.
"For the beginning of the trip you could also have sandwiches the kids like which are cut into fingers so it's easy to eat."
Muesli bars are another easy snack, but make sure you check the sugar content before buying them.
"Muesli bars can be a good option but you do need to look a little more closely at the labels as many will have a lot of sugar," Packard told HuffPost Australia. "Ideally look for bars that have whole grains as one of the major ingredients, instead of the ones that are sugar-coated or dipped in chocolate."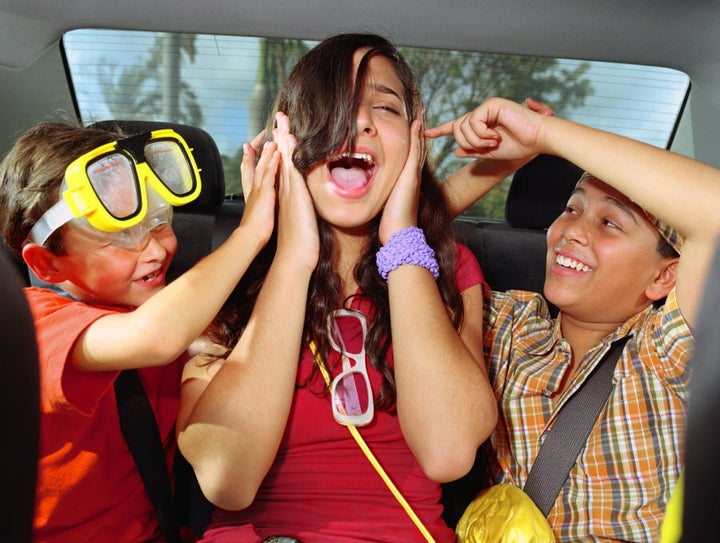 If your children love only some dried fruits and nuts, you could make your own trail mix according to their tastes.
"For older kids, you could do a nut, seed, popcorn, dried cranberries and dark chocolate blend, so that way you control what's in it," Packard said.
"Another idea is some bite-sized, lower sugar cereal. Particularly if you've got a cooler, your kids can have it in a tupperware container with cold milk."
When it comes to fruit, Packard recommends bringing ones that don't need cutting or peeling. For example, grapes, berries and peeled mandarin segments.
Here are more ideas for healthy, easy road trip snacks.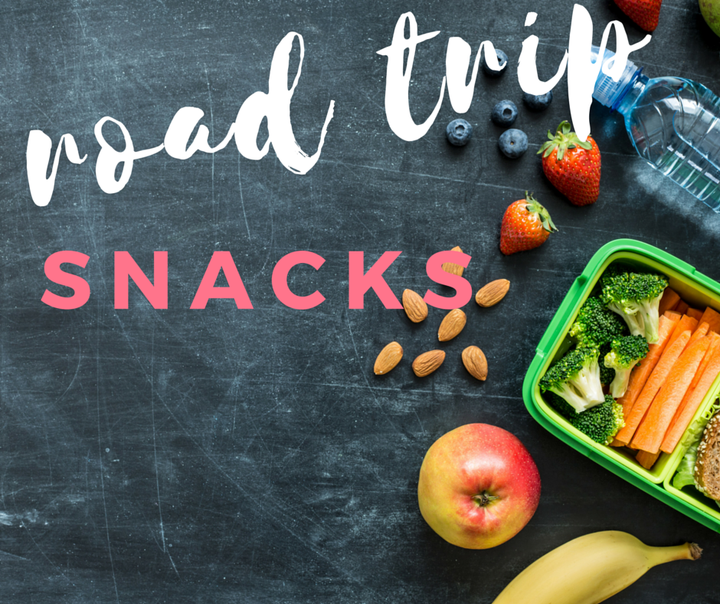 Guacamole with veggie sticks
Popcorn
Cheese sticks
Sultanas and other dried fruit
Small yoghurt tubs
Celery sticks with nut or seed butter
Whole grain salad wraps
Boiled eggs
Roasted chickpeas and fava beans (from health aisle in supermarkets)
100 percent fruit pots from the supermarket
Of course, stopping every few hours for a rest is important -- and a great idea if you've run out of snacks.
"If you are stopping in somewhere, like a convenience store or petrol station, have a little plan so you don't go straight for the treats," Packard told HuffPost Australia.
"Most of the stations or convenience stores will have some sort of bread such as raisin bread, which is usually quite nice. Kids are happy to snack on this."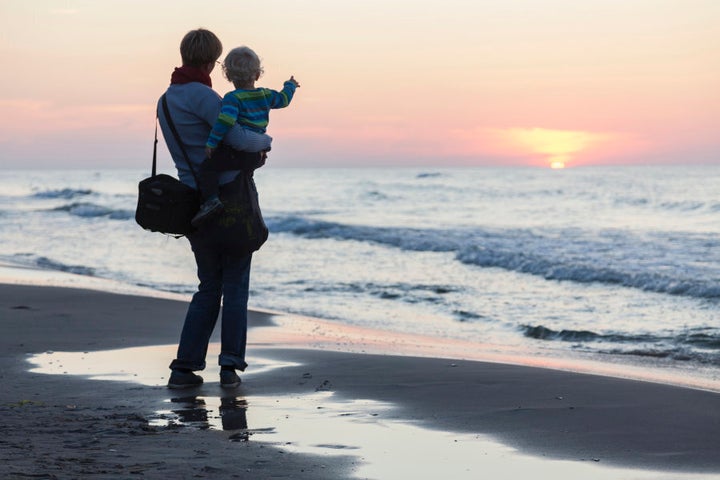 Another healthier store-bought option is crackers with tuna or cheese, as well as pre-prepared fruit salads.
"Small cafes are also good to stop at as they tend to have healthier options like avocado on toast and smoothies."
As for treats? We all know a road trip isn't complete without some.
"Homemade pikelets and mini-muffins are a great treat. There's nothing wrong with packing some of those," Packard said. "You could even do little zucchini frittatas made in a muffin tray, but this obviously requires a bit more planning.
"Stop in for an ice cream. Once in a while it's a nice treat."