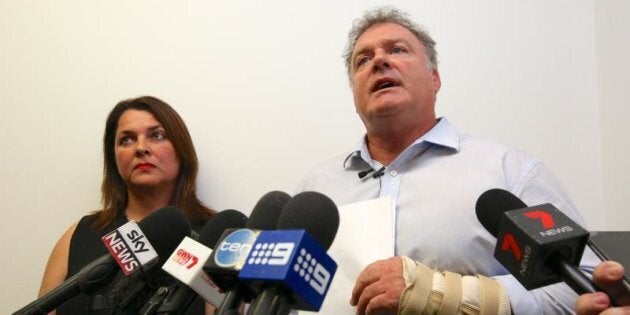 CANBERRA –- Former One Nation representative and likely outgoing senator Rod Culleton wants everyone to make sure they don't forget how he made Australia great again during his short six months in office, a public good he apparently did while fighting disqualification in the courts.
Culleton, who had been declared bankrupt last month and therefore is ineligible to hold a senate seat, is awaiting a ruling from the High Court on another matter which could disqualify him; an election day larceny conviction, which was later annulled.
There's no protection with One Nation. The politician had a very public falling out with One Nation leader Pauline Hanson who called him a "pain in her backside" and no team player.
Some of the items listed are the bread and butter work of politicians such as making submissions to parliamentary committees and assisting "numerous" constituents, but Culleton -- who has been behind a push for a banking royal commission -- interestingly notes he has "exposed the crime scene in the banking, finance and associated industries".
Culleton writes that his legal fight for political survival has helped Australians, insisting he has "bought the Australian Constitution to people's attention" and "focused on accountability and justice in the court system -- using his own cases to do so".
He has also claimed he has "exposed why Western Australia is not getting its GST," which may be a reference to the state not getting its "share" of the GST.
It's not certain whether Culleton is actually writing his political obituary, but he states he is proud of what he's been able to achieve while dealing with court battles and what he calls the "injustice" he is now facing from "nervous individuals and corporations".
ALSO ON HUFFPOST AUSTRALIA