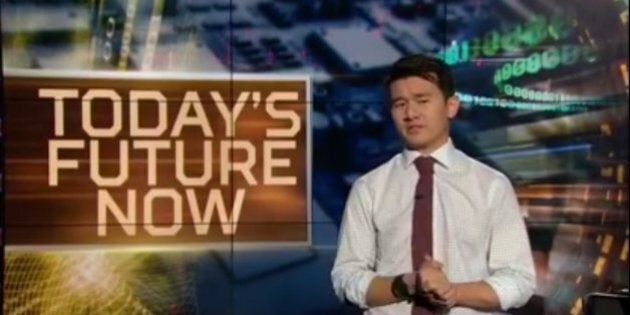 Chieng, a regular and well-loved favourite on the Aussie comedy circuit, has been named the Senior Technology Correspondent on the show formerly hosted by Jon Stewart. With new anchor Trevor Noah at the helm, Chieng is one of three new correspondents to have joined the cast, with Desi Lydic and Roy Wood Jr also on the new-look show.
Chieng's first appearance on the show took on virtual reality devices. Check it out below.
Malaysian-born and Melbourne-based, Chieng has been a regular on the Aussie comedy scene for years.
His arrival was soon marked by several "best newcomer" awards in Australia, and his sights soon turned international, appearing at the Montreal Just for Laughs Festival, the Edinburgh Fringe Festival and the New Zealand International Comedy Festival.
In the last year, Chieng won the "Directors' Choice" award at the Melbourne International Comedy Festival and "Best Show" at the Sydney Comedy Festival.