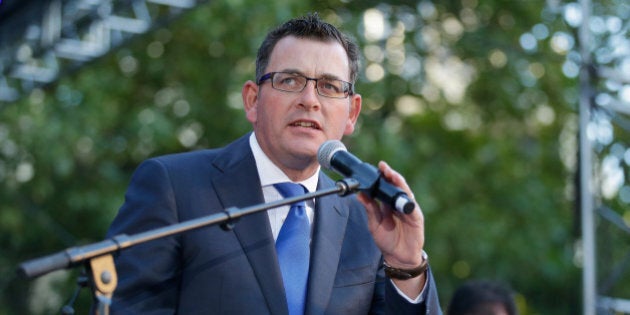 The Safe Schools Coalition is back in the news today, with a report into the school-level LGBTI support program delivered to government MPs who were not happy with its results and are already angling for Malcolm Turnbull to strip its funding.
Victorian Premier Daniel Andrews says if that happens, his government will step in to make up the funding shortfall.
Safe Schools came under fire from the right-wing of the Liberal party, as well as conservative lobby groups, for its program that gives education and awareness around LGBTI issues to young students. PM Turnbull ordered a review of the framework, which was reportedly delivered to select MPs on Tuesday night.
Conservative MP George Christensen said he will be writing a letter to fellow MPs calling for the program to be dumped.
"[The letter] will be calling for the program either to be axed outright, or the funding to be suspended pending a full blown parliamentary inquiry," he said on Wednesday.
In response, Andrews said his government was committed to the program.
The report into Safe Schools, conducted by University of Western Australia academic professor Bill Louden, has not yet been released publicly, but is expected to be circulated in coming days.