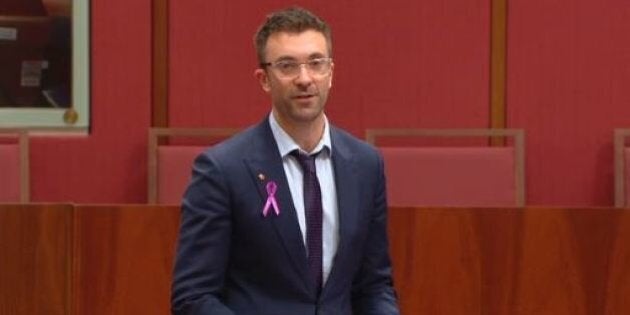 More than 70,000 signatures have been collected in support of the Safe Schools Coalition, dwarfing the 9000 signatures opposing the LGBTI schools program that prompted a federal review into its activities.
Greens senator Robert Simms tabled two separate petitions into the senate on Thursday evening -- one collected by the Greens party with 35,000 signatures, and the other collected by LGBTI organisation All Out with 36,000 signatures -- as he spoke passionately about the Safe Schools Coalition and slammed the recent attacks on its work.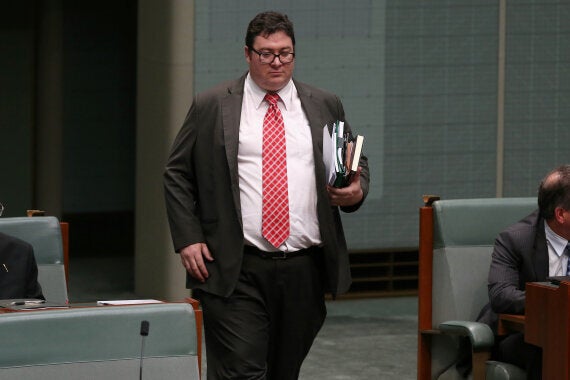 George Christensen has been criticised for his comments on Safe Schools
Conservative senator Cory Bernardi, one of the main critics of Safe Schools, collected 9500 signatures opposing the program, which was one of the main reasons for the review being ordered. Simms was quick to point out that the petitions collected in favour of the program far outweighed those against it.
"The petitions relating to the letters I am tabling today have signatures from 70,000 people. So it is clear that there is huge community support for this program and the important work that it does," Simms told the Senate, before launching into criticism of the conversations circling around the issue.
"I want to put on the record just how distressed and outraged I have been by some of the statements made by members of this parliament on this issue. In particular, I was quite frankly revolted by the statements made by Mr George Christensen in the House of Representatives last week," he said.
"But let me say that I was horrified that, in 21st century Australia, we still see this kind of vile homophobia being brought into our parliament. It should be condemned in the strongest possible terms. The kinds of statements he has made are hugely insulting to LGBTI people and hugely damaging."
"The kinds of sentiments expressed by Mr Christensen demonstrate that we do have a long way to go in fighting homophobia in this country, and it is a reminder of why the work of the Safe Schools Coalition is so vitally important."
Simms deemed some of the criticisms of Safe Schools as "homophobic bile".
"Of course, people have a right to express a view, but at the same time that is always balanced against the rights of members of our community to feel safe and protected and free from vilification and persecution," he said.
"We should not see members of parliament basically playing politics with the lives of vulnerable young people in our community, and their families. I think that is a reprehensible thing to do. I really hope that people will reflect on the important human stories that are at the centre of programs like the Safe Schools Coalition."