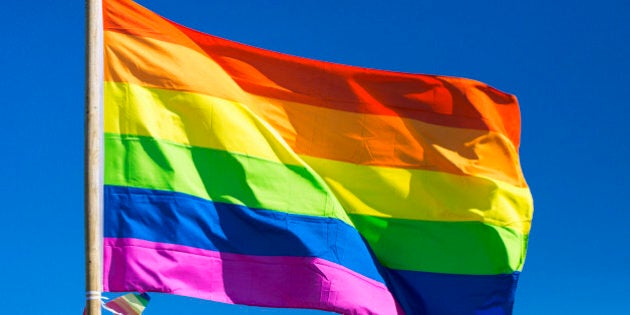 The Safe Schools Coalition Program has survived a review, but some parts of the LGBTI education and support program -- such as role playing in classrooms -- will be removed or altered.
The program will be removed entirely from primary schools, but Education Minister Simon Birmingham told media on Friday afternoon the program will stay in secondary schools across the nation -- on a voluntary basis.
The inquiry, led by Professor Bill Lowden, found the role playing activities were not suitable for children and also recommended the government increase online safety around resources linked to the program.
Minister Birmingham announced the resources will now sit on a Safe Schools hub website, with only state and territory funded resources available on the site to avoid children finding other websites holding potentially unsuitable content.
"Professor Lowden found where there was content that was not suitable for all children, to have that content removed. That includes in particular some of the role playing activities that there's been much public criticism about," Minister Birmingham said in Canberra on Friday.
"We will be making it clear that the program resources are fit for delivery in secondary school environments only.
"We will also be requiring that, in relation to all official resources, branding of other organisations, links to other websites, and references to other organisations be removed unless those organisations are a Commonwealth, State or Territory-funded.
"To further ensure the safety of the official resources generated by the program and also to ensure that it is really main streamed alongside other student well-being and anti-bullying programs, we'll be undertaking actions that will see the official resources of the program moved from the Safe Schools Coalition website to the Safe School hub."
Conservative MP George Christensen, one of the loudest voices opposing the program, told media that he was pleased the program had been "gutted of all the bad content that has been in it, the concerning content that's been in it." Christensen had earlier likened the program to a paedophile "grooming" a young victim.
The program has been embroiled in controversy over the past few weeks, with many conservative MPs arguing the content puts young children at risk.
On Thursday Prime Minister Malcolm Turnbull delivered an impassioned speech in Question Time, telling MPs to take choose their words carefully around the debate.