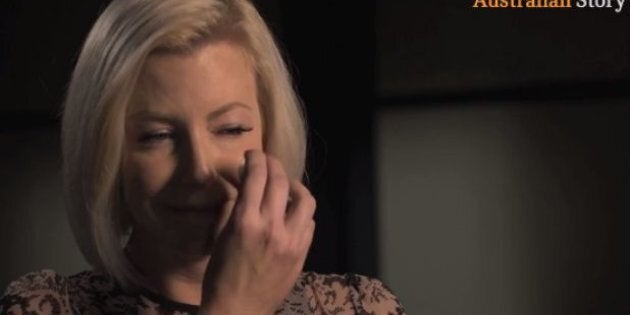 Brisbane mother Sally Faulkner has opened up about her relationship with ex-husband Ali Elamine, revealing how she lost contact with their two children, Lahela and Noah, as recordings of their Skype conversations are aired.
Faulkner has spoken publicly for the first time since the 60 Minutes botched child recovery attempt in April, which left the TV crew, Faulkner and the child recovery agents in Lebanese jail cells for weeks and months.
In a two-part interview with Australian Story, the Brisbane mother spoke of her tumultuous relationship with the charismatic Elamine the years of turmoil over child custody that followed.
In 2008 Faulkner, who was working as an Emirates flight attendant, met Elamine at a Dubai party and fell pregnant in 2010. Faulker said she mistook Elamine for a Californian, not realising he was from Lebanon.
I was blamed for being inappropriate, provocative, flirting. And that was it, it was all my fault.Sally Faulkner
On Monday night, the Brisbane mother told Australian Story how Elamine attempted to dissuade her from having the child, so she returned to Australia and the pair split. However when she was six months pregnant, Faulkner was surprised by Elamine's surprise arrival in Australia.
"After one of my scans, I came home and as soon as I opened the door I looked down on the ground and there were these rose petals, literally from the front door to the kitchen," Faulkner said on the program.
"I hadn't seen Ali since I said goodbye to him in Dubai. He got down on one knee and pulled out a ring."
The couple moved to Lebanon in 2011, when Lahela was three-months-old. However, a cultural misunderstanding, where Faulkner brought a painter (renovating Elamine's parents' house) a glass of water, lead to Ali asking for a divorce and taking their first child.
"His family and Ali consider that as a big mistake, you know, I shouldn't have even made contact in that way. I was blamed for being inappropriate, provocative, flirting. And that was it, it was all my fault," Faulkner told the program.
"And that's basically what started all of the fight between us. We went to hop in the car. I had Lahela's things all packed up, and Ali said to me, 'Give Lahela to my mum, she wants a cuddle.'
"I handed her over, she took her and walked into the house. And my eyes just widened, my heart started beating faster and I said, 'What are you, what's going on?' And he said, 'Lahela is staying here.' She was only ten months old."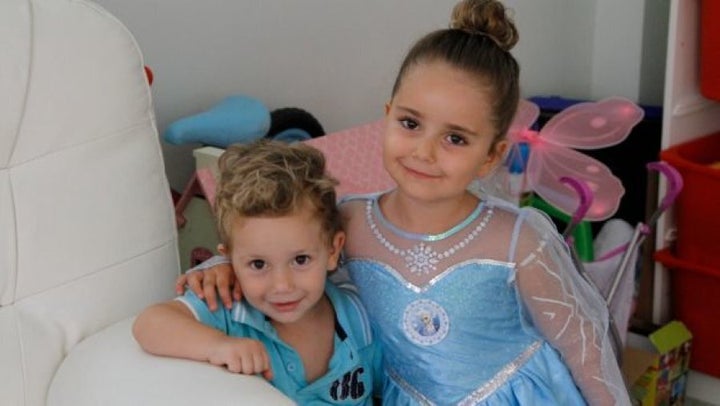 Faulkner said she was taken back to the couple's apartment, where Elamine disconnected the internet, removed the sim card from her phone and left her with $100. Two weeks later, Faulkner claims he returned with her passport and told her to leave the country.
"I think he kind of wore me down to a point where I was too scared to do anything," Faulkner told the ABC.
"It was only in that moment, when I got my passport, and I physically saw it in my hand, I thought, 'Oh my God, this is my only chance of possibly getting out.'"
Faulkner returned to Brisbane and fell into a deep depression. Months later, Elamine returned to Australia saying he had changed his mind and wanted to remain married.
Faulkner agreed, on the condition that he signed an agreement ensuring Lahela would not be able to leave Australia without Faulkner's permission.
"I was stupid, I forgave him, and with his charismatic way he got back my trust," Faulkner told Australian Story.
After giving birth to their second child in Brisbane, Noah, the couple returned to Lebanon with their two children in 2012.
There the family remained until the Beirut bombings occurred in 2013, killing more than 25 people, when everything changed.
Faulkner wanted to leave Lebanon, believing it to be too dangerous.
"Ali knew what was best for the kids in that moment, and me, and he let us go because I couldn't leave Lebanon without his consent."
Faulkner returned to Brisbane with the children and the marriage broke down later that year, with the couple deciding to divorce and co-parent.
I said to him, 'Ali, promise me, 'look me in the eye and promise me that you will bring them back.' He said, 'We'll see you in two weeks'.Sally Faulkner
Faulkner and Elamine signed a handwritten "co-parenting agreement" stating the children will live in Brisbane and visit Lebanon annually.
"I thought, well, we've set that agreement, I did want to stay out of the family courts, I need to abide by that to keep the trust," Faulkner said.
The agreement appeared to work well at first, but in May 2015, Faulkner allowed Elamine to take the children to Lebanon for a brief holiday. Faulkner said goodbye to Lahela and Noah the airport.
"I said to him, 'Ali, promise me, look me in the eye and promise me that you will bring them back'. He said, 'We'll see you in two weeks'," Faulkner said on Monday night.
A few days later on a Skype call, Elamine told Faulker "plans have changed".
What followed was a 10 month battle by Faulkner to keep in contact with her children. As they grew more and more upset and the children pleaded with their mother to return to Australia, Elamine cut off contact completely, prompting Faulkner to apply for full custody through the Family Court of Australia and explore child recovery options.
For the full interview on Australian Story click here. Part two of the Australian Story interview airs next Monday night.