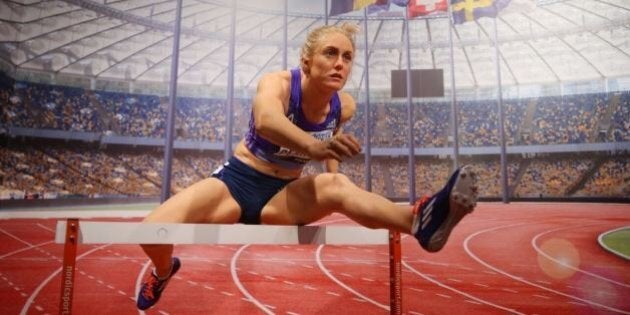 Sally Pearson is wax. Australia's champion hurdler who won gold in the 100m hurdles at the London Olympics has done the Madame Tussauds thing. This might be the best Madame Tussauds wax figure we've ever seen. It's definitely more lifelike than Wax Warney. Was he ever really that thin in his playing days?
Pearson stopped by to check out her wax likeness today.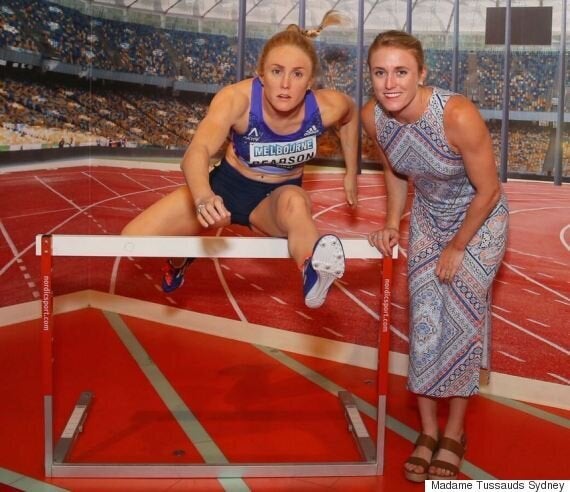 She didn't say "Oh my god. Did you see me?" as she did so memorably in the interview below -- her post-race chat after a surprise silver medal at the Beijing 2008 Olympics. But it would have been funny if she had.