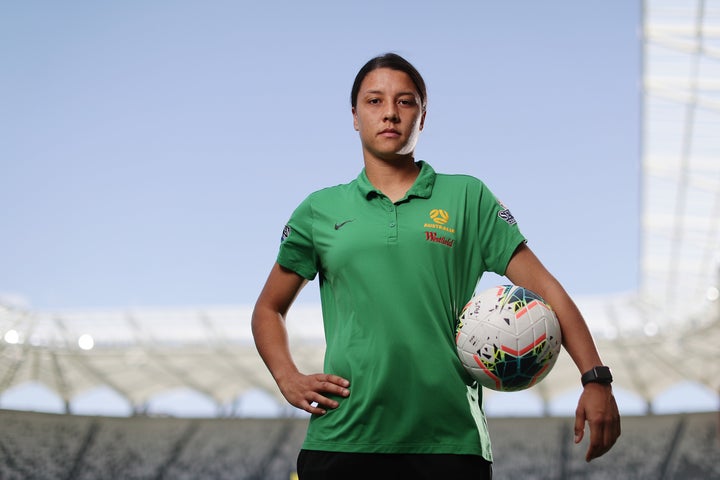 Australian sports star Sam Kerr has lashed out at airline Jetstar, claiming it didn't allow her to board a flight due to a "damaged passport".
"What a joke @JetstarAirways won't let me travel due to a damaged passport," the 26-year-old wrote on her Twitter account on Wednesday.
The Matildas captain, who earlier this month announced she's joining English heavyweights Chelsea, also shared two photos of her Australian passport.
Jetstar said it must enforce other countries' strict immigration requirements.
"Our crew don't like being the bearer of bad news but they have to enforce the Immigration requirements of the countries we fly to," a Jetstar spokesperson said in a statement to HuffPost Australia.
"Some countries are more strict than others on this and won't let you enter the country with a damaged passport."
According to news.com.au, Kerr was on her way to enjoy a holiday.
On November 13 she had revealed she was preparing for a three-week holiday to Perth to visit family, and then to Bali.
"I'm really looking forward to a break, it's the first time ever I have had scheduled time off where I can go on a holiday and take care of myself," she said.
The Australian Department of Foreign Affairs and Trade outlines official passport rules on its website, stating "normal wear and tear should not be a problem", however more serious damage could prevent travelling.
Travellers are advised to ensure their passport has no tears in the pages, no removed pages, no alteration or tampering, and that everything on the photo page is "legible and clear".