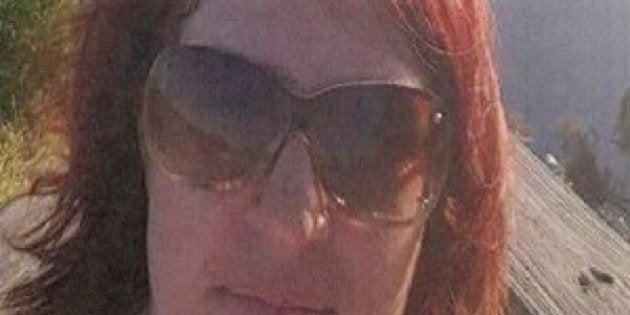 The remains of missing Bendigo mother-of-four Samantha Kelly is believed to have been discovered by police in bushland near the small Victorian town of Shelbourne, as two men and a woman remain in custody.
The three have been arrested in connection with the disappearance of Kelly, who had been missing for three weeks.
Kelly, 39, was last seen on High Street, Kangaroo Flat near a local Bendigo shopping centre on January 20. Two weeks later, Kelly's brother filed a report to police who released this CCTV footage of Kelly at an ATM.
Kelly's disappearance was reportedly out of character. Police feared she met with foul play when she missed her youngest child's first birthday.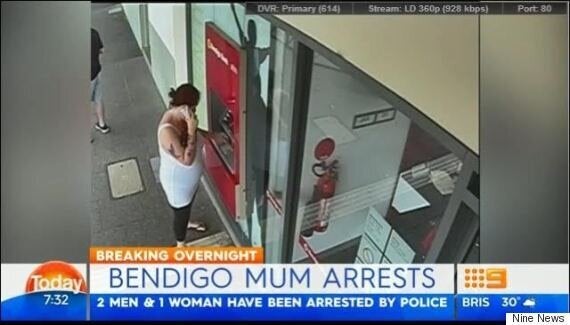 Samantha Kelly was last seen at this ATM. Picture Nine News
Kelly had not used her phone or bank accounts since her disappearance -- nor had she accessed her Facebook account, despite being a prolific social media user.
The homicide squad and Bendigo detectives executed two search warrants at homes linked to the case on Thursday night, in Bendigo and Kangaroo Flat.
Speaking to Fairfax Media, police said Kelly's body was located in bushland near Bendigo-Maryborough Road.