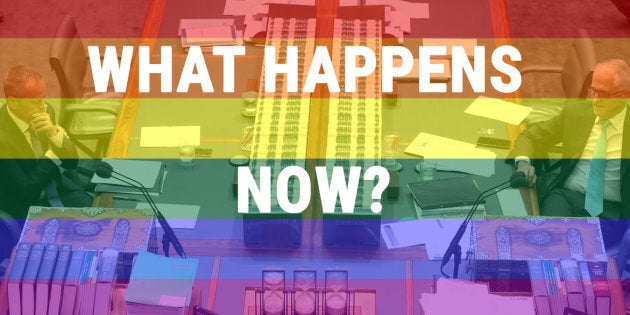 CANBERRA -- Yes means yes. Right?
The Australian marriage equality push has been a long, controversial road within a wider exhaustive gay and lesbian rights campaign but there will absolutely be a few more twists and turns before the local LGBTQ community gets to put a ring on it.
First, it's a non-binding, voluntary poll via the post which means it is purely a guide for politicians for how they will treat the issue in Parliament.
At this stage there is no confirmed bill that MPs and Senators will vote on. There's a Private Members Bill by Liberal Senator Dean Smith which has been waiting to be introduced for months. On Wednesday afternoon he flagged he was preparing to introduce it into the Senate -- while Liberal Senator James Person announced he was withdrawing a rival Bill. Either way, expects scores of amendments.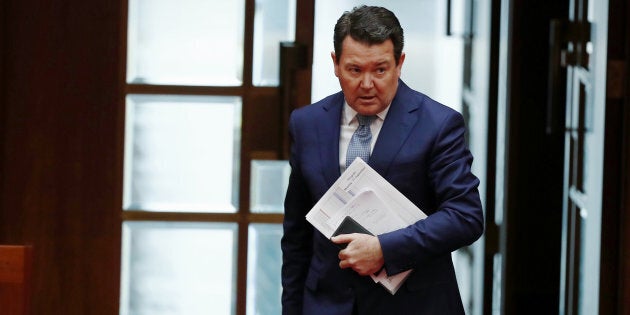 There is a time frame to hold a free vote in Federal Parliament on same-sex marriage by the end of the year. It was promised by Malcolm Turnbull.
And opponents of same-sex marriage, inside and outside Parliament, appear to be readying to thwart or at least stymie efforts to change the Australian Marriage Act in every way they can.
The PM's Word
"Strong leaders keep their promises, weak leaders break them. I am a strong leader," Turnbull said in August while announcing the renewed effort towards a people's vote.
Well the postal survey is done and the prime minister has reiterated his promise for a vote in Parliament this year.
"Now it is up to us here in the Parliament of Australia to get on with it, to get on with the job the Australian people have tasked us to do and get this done. This year, before Christmas -- that must be our commitment.
Where's The Bill?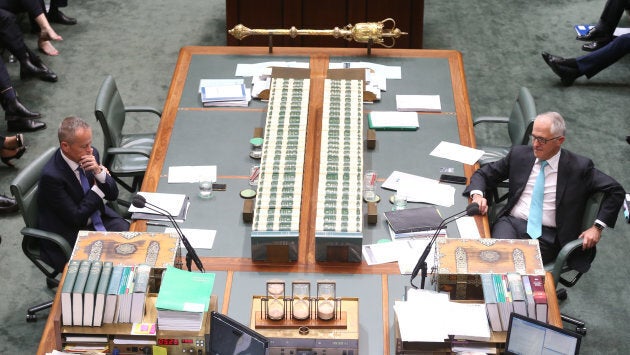 Senior Government types have been careful not to endorse it but it is generally understood that it is seen in senior ranks as the only way ahead. The closest thing to public Government endorsement is education minister Simon Birmingham describing it as a "logical starting point" for a debate.
Labor formally supports the Dean Smith Bill and approved a Caucus position on October 17 to not support any amendments to the Bill. Although, as a conscience vote, the few existing Labor Parliamentarians who do not support same-sex marriage may take other positions.
Debate on the Bill could start in earnest immediately.
The Conservative Pushback
For conservatives who aren't outright prepared to defy a public "yes" result and vote "no" in Parliament, the Dean Smith Bill does not go far enough.
"We are not prepared to look at another delaying and blocking tactic from the same people who have opposed equality every single step of the way," she told the ABC a week ahead of the survey results.
"Australians are not going to tolerate this group of MPs and Senators blocking progress again... They need to get over it and they need to get out of the way."
With Labor stating it will support the Smith Bill, the Government is expected to easily have the numbers to pass Dean Smith's Bill through both houses of Parliament.
What's The Hold Up?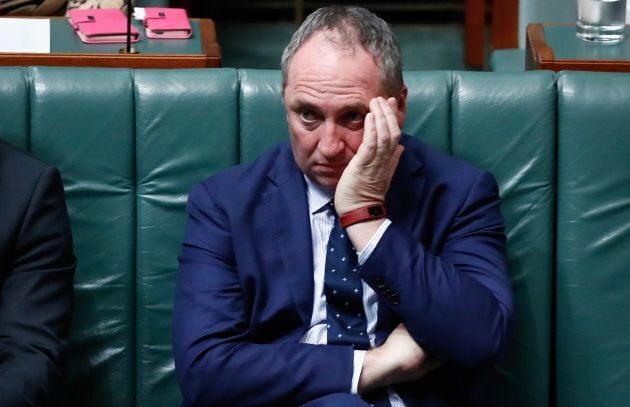 Nothing... yet. But the festering citizenship saga may have an impact.
The next sitting week of the House of Representatives is expected to be little more than an ineffective waste of time as the Government's loss of majority is tested while Barnaby Joyce is missing and fighting a by-election to return to Parliament.
This may push all legislation later in the calendar and over into 2018.
If he gets his wish, Australia's long road to marriage equality will take yet another turn into 2018.