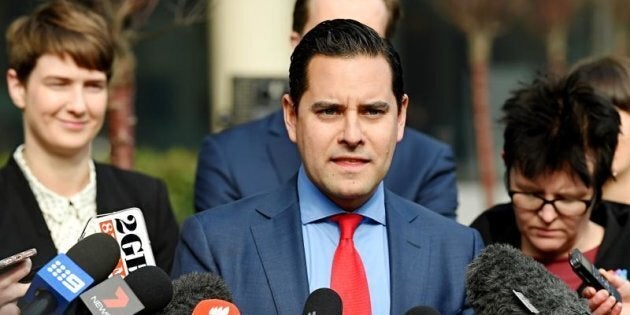 CANBERRA -- The full bench of the High Court has begun hearing a combined legal challenge to the non-compulsory, non-binding same-sex marriage postal vote.
According the challengers, two High Court cases will be working 'side-by-side, against the Government, to take a stand' on the issue of marriage equality over the next two days.
At stake is whether the postal survey should go ahead under the charge of the Australian Bureau of Statistics (ABS). At this stage, the ballots are still due to be sent to enrolled voters on the electoral roll on September 12.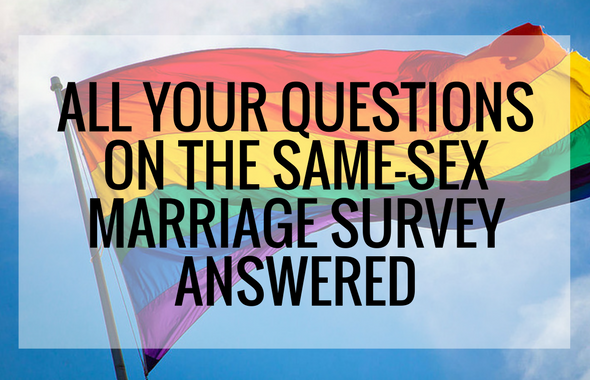 The basic question is, was it constitutional for the Finance Minister to allocate taxpayer's money for a postal survey.
The ability of the ABS to run the survey will also be challenged. That is, did the Treasurer Scott Morrison have the power to direct the Bureau to run the same-sex marriage question.
The Challengers

Independent MP Andrew Wilkie, PFLAG's Shelley Argent and Melbourne mother and Director of Rainbow Families Victoria, Felicity Marlowe;
Australian Marriage Equality (AME) and Greens senator Janet Rice.
Government lawyers will be arguing the government is entitled to allocate money from the contingency fund. The key here is the acting Special Minister of State Mathias Cormann describing the postal vote as an "unforeseen item of expenditure".
Politically, the Turnbull Government wants the legitimacy of a successful popular vote before holding a free vote in parliament designed to change the marriage act to allow legal same-sex unions. It is also held up by the Government has holding true to an election promise to hold a popular vote on the issue.
As a postal survey challenger, Andrew Wilkie, believes there is a strong case to throw out the postal survey. And he predicts there may be a result by the end of the week, but the timing is ultimately up to the High Court.
"Lawyers are very cautious people, and they are careful in what they say," he told ABC radio on Tuesday. "But they are obviously of the view that there is enough merit in our argument to take it to the Court."
"We wouldn't be doing this if we didn't think we had a good case."
The Government believes it has a strong case too and it is relying on advice from the Solicitor-General.
"The Government is very confident, based on the advice, that what we're doing is consistent with all of the Constitutional and legal requirements," Minister Cormann told reporters in Canberra.
The plaintiff's side is being heard on Tuesday and the Government's case will be heard on Wednesday.
As for what happens after the result, if the challenge is unsuccessful the survey will proceed as planned and advocates will ramp up the case for the "yes" vote.
If the challenge is successful, the path is less clear, but marriage equality advocates will continue the growing push for a conscience vote in the Federal Parliament.