If you ever thought there was just one Santa who resided in the North Pole and had a workshop staffed by elves, you are sadly mistaken. All you'd have to do is attend the World Santa Claus Congress in Denmark to know that there are a few hundred Santas in the world and their work is serious business.
The annual World Santa Claus Conference (WSCC) is held every year in the Danish amusement park 'Dyrehavsbakken' -- more commonly known as 'Bakken' -- which is located 10 kilometres outside of Copenhagen. Since 1957, Santas from all over the world have been gathering to spread some Christmas cheer in July before the business end of the year, when they are busy filling children's requests for presents.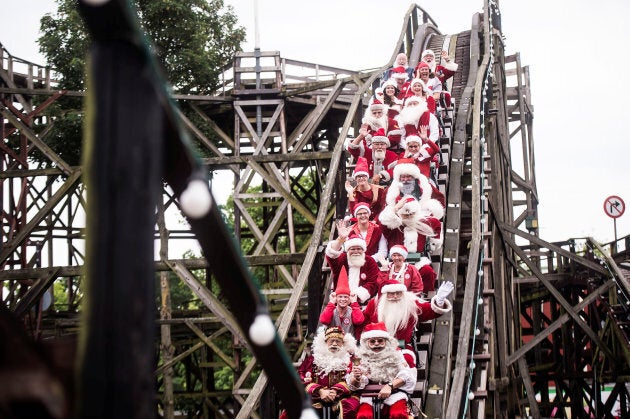 At the Congress, Santas take the opportunity to network and talk about their experiences. The official WSCC website states that the Congress also "provides a chance to promote the Santa Clause trade and show how Christmas cheer is done in different parts of the world."
The event, which ran July 24-27 in 2017, had a jam-packed schedule. The Santas participated in Copenhagen sightseeing and boat trips, parades and fashion shows, as well as the annual footbath. There were also some more physical events for Santas who might be that way inclined, including the Santa obstacle course and the Santa pentathlon.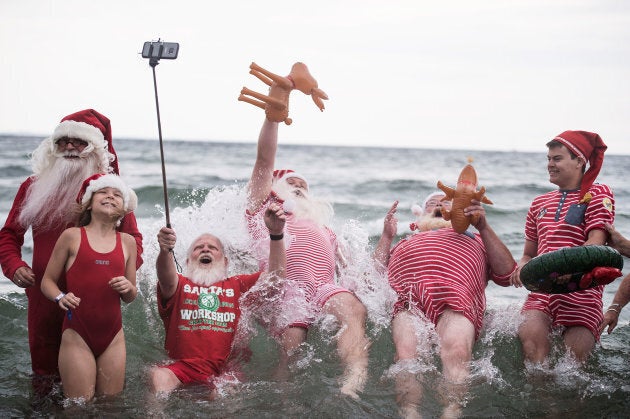 The Congress website also provides event-goers with a checklist of things to pack. Most important items include candy to hand out, as well as a Christmas costume and Santa's national flag.
Other less important items listed include passports, travel insurance and money. When you spend most of your time being transported between countries on a flying sleigh, drawn by reindeer, passport control would be the very least of your worries.
The event is completely free to participate in and anyone can register. So, if you're thinking of heading overseas for the European summer in 2018, why not stop by Denmark for some mid-year Christmas fun? You never know, it might just get you on the 'Good List' in time for December.
Here are some shots from this year's event and it sure does look like fun.