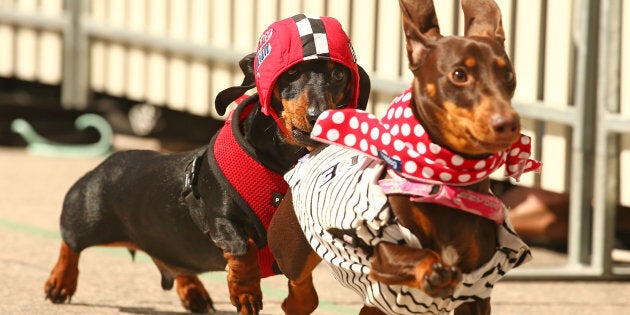 Australia's annual dachshund races have descended on Melbourne, with dozens of sausage dogs set to make the dash for charity in Southbank.
A crowd has gathered at the city's Southbank Boulevard on Saturday to witness a race card filled with sausage dogs, all competing over a 15-metre course.
In its third year, races kick off at 11am local time, with the event in the past raising thousands of dollars for the charity.
There is also a best-dressed award for sausage dogs that don the most impressive costume from 11-12.30pm.
The races are always popular on social media, with fans sharing photos of the short-legged participants, many of whom get dolled up for the race-meet.