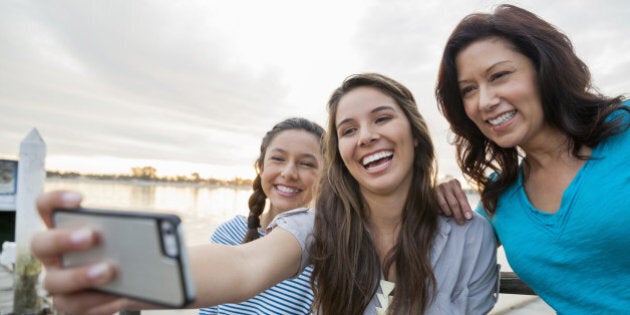 The next generation of Australians is less patriotic and more accepting of cultural diversity than their parents and grandparents.
The annual Scanlon Foundation report Mapping Social Cohesion showed 85 percent of 18-29-year-olds thought Australians should do more to learn about the customs and heritage of immigrant groups, compared to 67 percent of 40-49-year-olds and 59 percent of 60-69 year-olds.
While 65 percent of young people supported government assistance for ethnic minorities to practice cultural traditions, 32 percent of middle aged and older Australians agreed.
When asked 'to what extent do you take pride in the Australian way of life and culture', 35 percent of young people agreed compared to 64 percent of middle aged and older respondents.
Report author Andrew Markus told The Huffington Post Australia the results were compelling.
"If you want to know what Australia will be like in 20 to 25 years, this gives you a good indication," Markus said.
"These people are heading off in a different direction to their parents and grandparents, at an accelerated rate."
He said young people were growing up with a greater understanding of the world.
"They are growing up using social media whereas my generation don't always understand it," Markus said.
"Older generations may have had one school friend from a different cultural background but their own children would have many friends form all different cultures." The report, compiled in partnership with Monash University and the Australian Multicultural Foundation, also showed Australia's town and country divide has been quantified in an annual report showing city dwellers were more supportive of immigration, resettlement rights of asylum seekers and cultural diversity.
When asked about government assistance to ethnic minorities, 39 percent of capital city residents were in favour compared to 27 percent of regional area.
When it came to the policy of turning back of asylum seekers arriving by boat, 25 percent of city residents agreed compared to 35 regional residents.
Residents outside capital cities were also less positive about Muslims and were more likely to say the immigration intake was "too high".
Markus said the town and country divide was to be expected.
"People outside of capital cities tend to be more conservative and that's something that shows year after year," Markus said.